Private property with over 200 acres of untouched land in the Keys. The studio setup comes with a full kitchen (gas stove) and bathroom. Access to a private beach, 2 Kayaks included, Dock Space available for boat up to 25ft. Minimum stay 28 days.
The space is a re-created living space made from a shipping container. We provide a clean modern livable space by accentuating the the container's clean lines with sharp contrast. To provide our guests with more comfort guests the container comes with 2 air conditioners, fans, gas stove, granite counter top, full bathroom, coffee maker, microwave and refrigerator.
Mike was great checking us in and making us feel welcome. Accommodations were comfortable - twin air conditioners did a good job keeping everything cool. Kayaks were functional and local waters were fun to explore.
E. Marc
2016-01-02T00:00:00Z
Eric's vast property is the perfect home base to explore Key West and the lower keys. The property itself is over two hundred acres, and we were given access to all of it - including a private beach, and boat dock just feet away from our room. The space itself is perfect sized and complete with all the basic amenities. Eric was really friendly, a great communicator, and extremely helpful with local insight and recommendations activities and places to eat. All in all we had an excellent experience. We're looking forward to our next stay!
Charlotte
2017-01-01T00:00:00Z
Eric was awesome!! We had a great time staying at his place!
Amy
2016-12-13T00:00:00Z
Great experience. If you are looking for a luxurious hotel room this is not the place for you. If you are looking for a different kind of vacation rental you are right at this one. Eric was great. Gave us a tour of the property upon arrival with all the back round information. The room was clean and friendly, equipped with everything you may need. Eric lives not far so he was always there to answer questions. All in all we would come back to stay here again as it was a quiet and relaxing place.
Ilka
2017-03-06T00:00:00Z
Eric was a very accommodating host and gave us an informative and interesting tour of his property and business. He responded to all contact in a timely manner. The converted container had most things necessary for a comfortable stay and was very budget friendly for the area.
Krystin
2017-03-17T00:00:00Z
Eric's place was perfect and he was a great host. Upon arrival he gave us a tour of his property and let us know about the basics. The container was pretty cool and it was enough for a 3 days vacation. The property is in a very good location. About 10 minutes away from Bahia Honda National Park and approximately 35 minutes from downtown Key West. Eric also provided us with snorkeling and kayaking equipment which was great!! Highly recommended!!
Mauricio
2017-02-06T00:00:00Z
Eric was a great host. He made it very easy to plan our stay. Once we got to the property he gave us a great tour and had some really cool stories about it. His place is unlike any other rentals I saw out there, and this is one place I would highly reccomend to anyone looking for a different expirience than the typical FL keys rentals. Thanks Eric!
Andrew
2017-01-23T00:00:00Z
The place is great and unique! Eric was very nice and helpful. 40 minute drive to Key West.
Evie
2016-12-29T00:00:00Z
Τύπος δωματίου
Ολόκληρο σπίτι/διαμέρισμα
---
Τύπος ιδιοκτησίας
Άλλο
---
Άτομα
2
---
Υπνοδωμάτια
Summerland Key, Φλόριντα, Ηνωμένες Πολιτείες της Αμερικής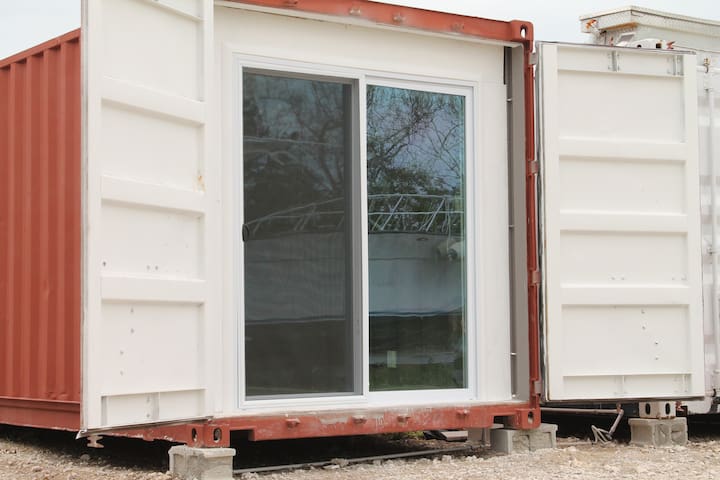 This is a very comfortable master bedroom on laid back Sugarloaf Key. Sugarloaf is surrounded by the natural scenery of the back country, yet is only a 30 minute drive from downtown Key West. Guests don't have to choose between nature or nightlife. It's very easy to spend the day out at the beach, diving or kayaking, then hit the town for sunset celebration and a stroll around Key West. The house is shared with one other Air Bnb listing, and accommodates four between the two rooms. The master bedroom has it's own private en suite bathroom and a queen sized bed There is central AC and each room has a ceiling fan. Aside from the bed and bathroom, you have a fully stocked kitchen, living and dining room, back deck and tropical back yard for your enjoyment! The house is in a residential neighborhood, which gives you a beautiful view into real Keys living. With that in mind, there are lots of kids running around. Be prepared to drive slow, wave and smile while en route to the house and .... keep late night noise inside on school nights. Please feel free to contact me with any questions about the house or the neighborhood!
The property is beautiful and has a great location in relation to the rest of the islands in the lower keys. We booked with CC last minute and she was able to accommodate us and communicated very clearly where the home was. She seems very friendly, though we never got the opportunity to meet her in person. The home itself is comfortable, with high-speed Internet, great A/C, and stocked kitchen. There is a small backyard with a table and chairs and a hammock, which is great to have as an option.
Tyler
2016-07-28T00:00:00Z
C.C. was friendly and responsive to messages and questions. The house was in a quiet location, clean, and as advertised. Everything was easy -- good directions, good location, fully stocked kitchen, and easy to get our keys from a lock box when arriving late at night. Loved the plants! Great that we could lock our bedroom with multiple guests staying at the house. C.C. even offered to lend us kayaks! We had a great time on our trip to the FL Keys!
Brendan
2015-05-07T00:00:00Z
We booked C.C.'s place for two days. We didn't meet C.C. but we found notes with instructions in the house. Our room with private bathroom was spatious and clean. C.C. provided bottle's of water and towels and snacks were provided in the kitchen. The neighbourhood is very quiet and the garden has a typical tropical feel. The furniture in the garden wasn't very clean but it was nice to sit outside. Access to wifi was a very important plus for us. Everything went very smooth overall and we had a pleasant stay.
Noor
2015-01-18T00:00:00Z
What an amazing experience! We couldn't have asked for a more perfect place or a more perfect (URL HIDDEN) went above and beyond to make our stay out of this world and we were on cloud 9. I highly recommend staying with her in Sugarloaf and we will definitely return the next chance we get.
Ellen
2014-08-07T00:00:00Z
I never see C.C but the house was perfect.
elodie
2016-02-28T00:00:00Z
It was an interesting first experience. The room and house was clean and it was nice having it available if needed. Next time my fiancée and I will probably try something different now that we have learned each others preferences. For the type of trip we had planned it was silly to stay as far away as we did, but it was not that big a hassle, and it would have been more comfortable if we had introduced ourselves to the other couple staying in the house or CC in person, but the opportunity did not present itself leaving us a bit paranoid about who was in the other room. Everything else was nice. The neighborhood was warm and inviting and CC helped accommodate us previous to our arrival.
Robert
2015-11-17T00:00:00Z
Very nice stay. Place is clean and well furnished
Hanta
2014-10-23T00:00:00Z
Alles ok. Allerdings könnte das Badezimmer mal erneuert werden. Zudem ist der Garten etwas verkommen. Insgesamt haben wir uns aber sehr wohl gefühlt, insbesondere die Snack-Box hat uns gut gefallen.
Simon
2015-04-21T00:00:00Z
Τύπος δωματίου
Ιδιωτικό δωμάτιο
---
Τύπος ιδιοκτησίας
Σπίτι
---
Άτομα
2
---
Υπνοδωμάτια
Summerland Key, Φλόριντα, Ηνωμένες Πολιτείες της Αμερικής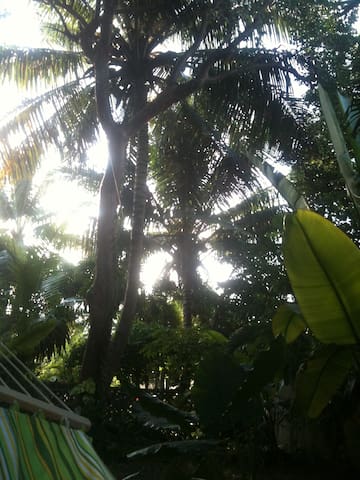 LISTEN TO THE PALMS SWAY OUTSIDE YOUR BEDROOM WINDOW AS YOU ARE LULLED TO SLEEP. QUEEN BED, PRIVATE BATH In Hall, FULL shared ACCESS TO REST OF HOUSE INCLUDING KITCHEN, GREAT ROOM,DECK. 2nd bedroom -Blue Lagoon. Owner on premises. Dog from dec-mar.
My home is on a beautiful swimmable very clean canal. Great for fishing . The home is built up on 16 ft pilings.
Very quiet nice peaceful family type neighborhood. Very safe.
Beautiful home! Got a great nights rest here and it wasn't hard to find at all. It is a little ways from key west, but this is a great value if you're willing to be further away from the action on duval street.
Matthew
2015-07-01T00:00:00Z
The room is well decorated and clean. Ckeck in and out was easy and time saving. We enjoy the stay and will choose to stay here again if we have chance to visit Florida keys in the future .
Jill
2015-12-01T00:00:00Z
Linda was an excellent host. She made me coffee and offered us a light breakfast. We also had a nice conversation before leaving to Key West. Her place is really nice as the other guests have described. The neighborhood felt safe. It was worth the money and I would recommend to others.
Greg
2015-04-20T00:00:00Z
Nous avons passé un très bon moment chez Linda. le quartier est très agréable, calme et idéale pour une balade à pieds. Linda nous a recommandé de bons restaurants et nous avons eu la chance d'avoir du gâteau fait maison au petit déjeuner que nous avons dégusté sur la terrasse. La chambre était agréable et propre ainsi que la salle de bain. c'est une bonne adresse pour visiter les Keys, plus came que Key West et plus authentique. Merci de nous avoir accueillit chez vous. Andréa et Vincent
andréa
2015-03-19T00:00:00Z
Our stay at Lindas was smooth and easy. The room and home was clean and easy check in Thank you for making everything so easy.
Sue
2015-03-10T00:00:00Z
Great and nice place to stay! Everything worked smooth and the bed is great :)
Mie
2015-07-10T00:00:00Z
Wonderful place to stay. Regret we were only there for one day. We will definitely be back to stay longer. Great communication with Linda. Pictures don't do this place justice it is more than advertised.
Jerry
2016-03-26T00:00:00Z
We had a very good experience in Gloria's house! Everything is exactly as it appears in the pictures
Marta
2015-11-07T00:00:00Z
Τύπος δωματίου
Ιδιωτικό δωμάτιο
---
Τύπος ιδιοκτησίας
Σπίτι
---
Άτομα
2
---
Υπνοδωμάτια
Summerland Key, Φλόριντα, Ηνωμένες Πολιτείες της Αμερικής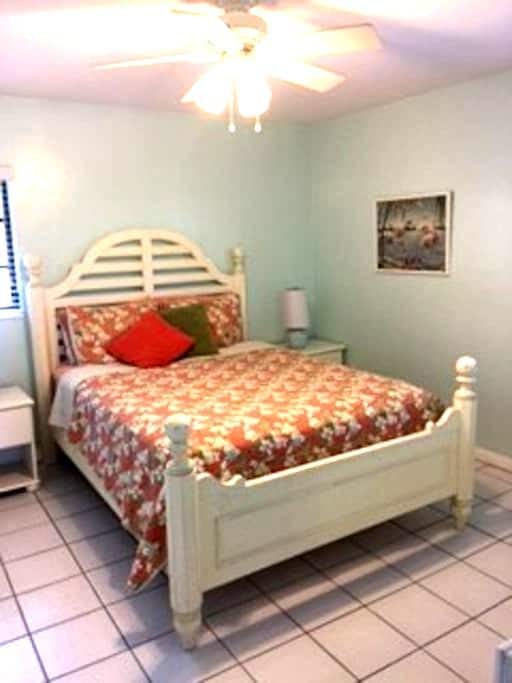 We offer a camping gear package including the follow items (tent, airbed, pump, cooler, chairs, tarp, hammer, flashlight) that is picked up at our home in Miami. PLEASE NOTE-This is a gear rental only and you make your own campground reservation and camp wherever you choose.
We offer a unique opportunity to camp in the Florida keys or wherever you like. We provide the gear that you pick up and drop off at our home in Miami. Our gear package includes: tent, airbed and pump, camp chairs, cooler and a tarp. The gear is ready to be picked up at our home in South Miami by 8am and you can keep it until Midnight on the day it's due back.
The attitude throughout the keys it very liberal, festive and laid back. Enjoy
This was a fantastic trip. Had evrything we needed and more:)
Victoria
2016-04-26T00:00:00Z
It's very convenient to have everything you need for a short camping trip
Leo
2017-02-18T00:00:00Z
Mjo was great. She provided everything required for camping, arranged the campground reservation, and made picking up and dropping off the gear as painless as possible. If you want to go camping in the Keys but don't have the stuff, Mjo can certainly help!
Zachary
2016-05-09T00:00:00Z
Mary Jo couldn't have picked a more wonderful campsite for us than the ocean-side one she found for us at Curry Hammock State Park! She included everything we needed for our camping trip (and even included two wine glasses in the cooler). We had a wonderful stay there, mainly due to her knowledge and help in find this place for us. Her instructions were crystal clear and her house was easy to find and convenient for us. We will do this again, if our camping travels take us back south again.
Jeff
2016-11-18T00:00:00Z
Equipment was in great condition, very easy pick up and drop off. Thanks for a great weekend away!
Talia
2016-02-28T00:00:00Z
We camped at 2 locations: Big Pine Key Fishing Lodge and the Summerland Key KOA. Big Pine Key was a great place. At night it was super quiet and peaceful. People were friendly and the pool and game area were nice. It was a good place to stay overnight along the way. The KOA had more activities to choose from, including a better beach area, a Cafe that had great food and a Bar for entertainment in the evening. The camping spaces were good but noise levels weren't as good at night as Big Pine Key, however we still slept well. If I was choosing to stay multiples nights between the two, it would be the KOA.
Domingo
2016-03-28T00:00:00Z
Mary Jo was a wonderful host. Before arriving she promptly answered questions and made recommendations to assure we maximized on our camping experience. Upon pick up, her instructions were clear and the tiki hut was adorable for our supplies. The drive from her place is less than an hour to the beginning of the keys. We rented a convertible to take the drive down hwy 1, lovely! We did bring extra set of towels, so that one was for beach and one for showers, as well as some miscellaneous gear for cooking. If you're thinking of staying at the state parks, make sure to plan well in advance as they book out a year often. We got lucky checking reserveamerica and found some cancellations. If you want a quiet experience, I recommend Bahia Honda sp. we loved the beaches and they're great for kids. We also stayed at sugarloaf KOA, a fun ambience with several amenities but definitely louder. Don't forget your ear plugs! :) Thank you for a lovely adventure!
Serafina
2017-02-11T00:00:00Z
Mary Jo was fantastic, super helpful, and lovely to meet. We fell in love with her adorable little dog and enjoyed our camping experience. Would highly recommend!
Ashley
2016-04-27T00:00:00Z
Τύπος δωματίου
Ολόκληρο σπίτι/διαμέρισμα
---
Τύπος ιδιοκτησίας
Σκηνή
---
Άτομα
2
---
Υπνοδωμάτια
Summerland Key, Φλόριντα, Ηνωμένες Πολιτείες της Αμερικής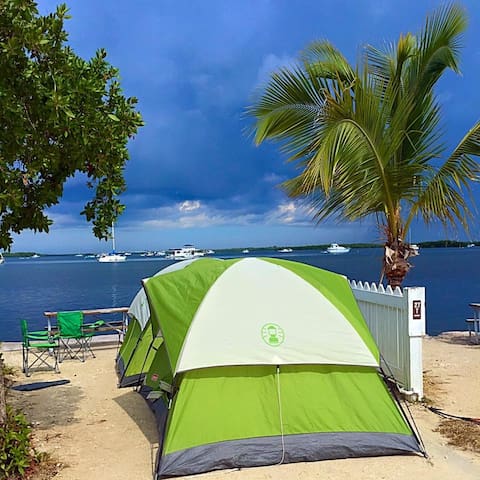 My place is close to Key West FL, the airport, art and culture. You'll love my place because of It's an amazing private island, the views. My place is good for couples and families (with kids).
The island made for an awesome family vacation spot. The house is amazing with unbelievable views and unmatched privacy. The island manager Mike was great, always available to take us back and forth from the island to shore and keep things running smooth on the island.
Ottie
2017-03-18T00:00:00Z
This place is hard to beat. A paradise island like no other. Beautiful surroundings and amenities. Dreamlike views and memories that will last a lifetime. A surreal location and house that's mixed with luxury and an outdoor vibe.
Christopher
2017-03-07T00:00:00Z
The island is well worth a visit. Mike is so easy to get s hold of, he makes sure that you don't feel trapped on the island. We loved the privacy of Melody Key and its lizzards, crabs and other animals. Some improvements could be made to furnishing and upkeep but we very happy with our stay!
Anna
2016-12-24T00:00:00Z
Τύπος δωματίου
Ολόκληρο σπίτι/διαμέρισμα
---
Τύπος ιδιοκτησίας
Νησί
---
Άτομα
8
---
Υπνοδωμάτια
Summerland Key, Φλόριντα, Ηνωμένες Πολιτείες της Αμερικής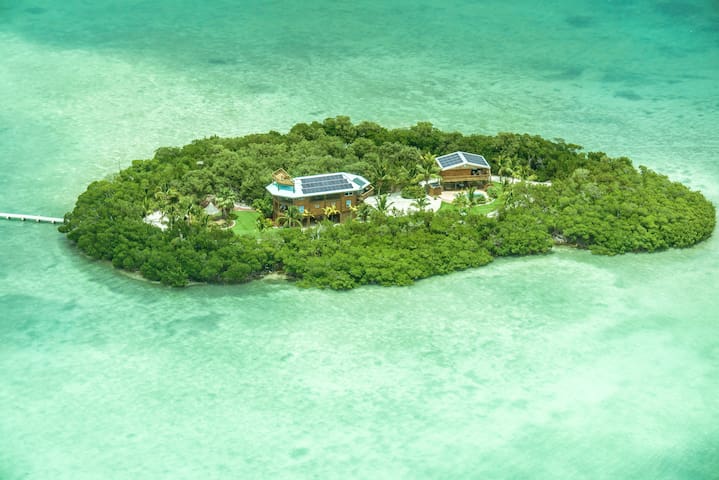 Our home is comfortable and cozy, you can easily relax and enjoy the lovely Florida Keys.
Τύπος δωματίου
Ολόκληρο σπίτι/διαμέρισμα
---
Τύπος ιδιοκτησίας
Σπίτι
---
Άτομα
5
---
Υπνοδωμάτια
Summerland Key, Φλόριντα, Ηνωμένες Πολιτείες της Αμερικής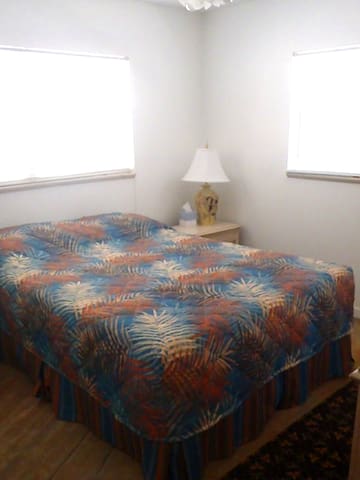 Our home is situated on a quiet corner lot on the main canal. Within walking distance to great restaurants, mini putt, tikki bar, boat rentals/fishing charters, dive/snorkel tours and Looe Key - a marine sanctuary that offers one of the best shallow dives in the world. Grocery shopping, medical clinic, flea market is a short 10 min drive. Explore local coral swimming areas or natural beaches. Due to local regulations we are only permitted monthly rentals but our prices assume shorter stays.
Τύπος δωματίου
Ολόκληρο σπίτι/διαμέρισμα
---
Τύπος ιδιοκτησίας
Σπίτι
---
Άτομα
8
---
Υπνοδωμάτια
Summerland Key, Φλόριντα, Ηνωμένες Πολιτείες της Αμερικής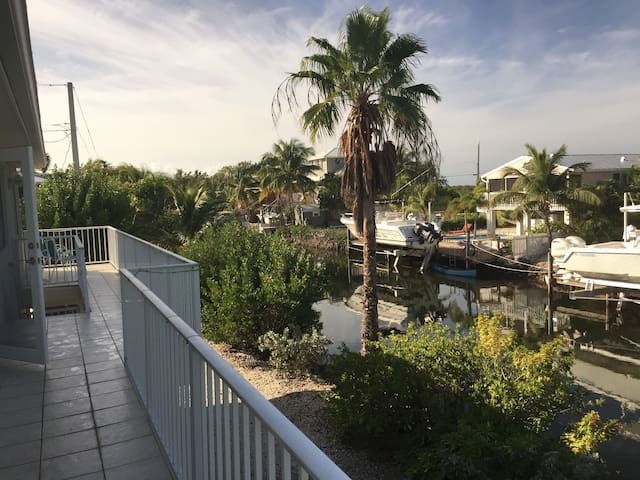 Minutes from Key West. Great launching point for all the Keys. Large 2 bed, 1 bath guest house with kitchen, living room and screened porch. 1200 square feet living area. High quality linens and towels.Outside grill. Beach chairs and umbrella for your use. Bicycles available. Private driveway and entrance. NO VISITORS ALLOWED. STRICKLY RESERVATIONS FROM NON SMOKERS ONLY.
Your own private full kitchen, large bathroom 2 large bedrooms covered deck with patio furniture, dining room, living room. Overall space of 1200 square feet. Private entry, parking outside the guest house. Grill outside the guesthouse. As much or little as the guest desires. We, of course, will respect peoples privacy. There is a public bus but, plan on renting a car. Parking is a none-issue at the house, however, plan on paying a nominal amount to park in Key West. Swimming, diving, kayaking, bicycling, snorkeling, fishing, boating, sky diving, fabulous restaurants, key deer, sun, pirates, sunken treasure (if you can find it!).
We love the coconut tree lined streets and bike path. There is a 4 mile loop road (no cars) that is great for a walk or bike ride. Easy access to all that Key West has to offer without being "in it."
We had a wonderful and relaxing stay and we felt very comfortable in this very clean und delightful guest house. Irene and her husband Ed were very welcoming and gave us all the information we needed and many suggestions of things to do in the area. Also there was a very good conversation between our booking and our arrival. Just 20 minutes from Key West you can reach all the interesting points of the Keys. Thanks to both for their friendly and helpful hospitality. We can highly recommend this accommodation, the great hosts and the fantastic location.
Mathias
2016-03-17T00:00:00Z
Everything was as expected. Highly recommended!
Camille
2016-11-12T00:00:00Z
What a gem! This place has solid reviews for a reason - it's amazing! Close enough to the action in Key West, but far enough away for peace and quiet when you need it. A truly serene setting on the water where you can relax, swim, and snorkel. Very private. The house is perfectly appointed, very clean, and has everything you need. We couldn't have been more pleased we picked this place!
John
2016-11-01T00:00:00Z
Wir haben uns sehr wohl gefühlt und die Unterkunft sieht genauso so perfekt aus, wie auf den Photos! Die Lage ist sehr ruhig und wir konnten im Kanal schwimmen gehen. Unser kleiner Sohn, 8 Monate, hat es auch sehr genossen und wir haben insbesondere die moskitogeschützte Veranda nutzen können. Irene und Ed haben sich sehr um uns gekümmert und standen immer für Fragen zur Verfügung! Wir würden jederzeit wiederkommen und können die Unterkunft nur weiterempfehlen! Die Entfernund nach Key West und Bahia Honda ist auch von dere Unterkunft kein Problem.
Friederike
2015-05-08T00:00:00Z
We had a lovely stay at Irene's guest house. The property was just as described, and perfect for a couple or family looking for some down time. Irene and her husband were great to deal with, giving us all the information we needed for a terrific time. We would gladly return.
John
2015-10-13T00:00:00Z
I have stayed in over 50+ Airbnb listings & Irene + Ed's magical guest house has been my favorite of them all! If you have the chance to stay here, be sure you do. Everything from the convenient yet serene location on Sugarloaf Key with waterfront canal swimming access, to the pristinely kept & private accommodations to unbeatable amenities like a plush bed with dreamy linens --- this listing has it all. Irene + Ed's guest home is filled with personality, love & care. Their hosting style is the same. Irene & Ed welcomed us with warm conversation & incredible local recommendations. We truly felt like we belonged during our stay here. Every expectation was exceeded & we can't wait to be back!
Natalie
2015-06-24T00:00:00Z
Irene has a very lovely guest house right on the water-- you can go for a swim right out the back door if you choose. Key West is about a 15-20 minute drive. Restaurant suggestions were provided and very helpful. Both Irene and her husband were great hosts for our stay!
Denise
2016-10-23T00:00:00Z
What a lovely warm welcome awaited us upon our arrival, thank you Irene, the house was exactly as advertised but even more beautiful in real life and very comfortable. The photos of the bathroom don't do it justice.....and, wow, what a wonderful shower! We all enjoyed the ability to cool off in the clear waters behind the rental too....sorry if we scared off all the fishes! I have already recommended you to some friends of ours n we will definitely be coming back....if you will have us that is! Thanks for the recommendation on the 'square grouper' eatery too, great food, wonderful cocktails and very friendly staff. Sugar loaf key is an ideal location too.....just far enough away from the madness of Key West.
Iain
2015-05-24T00:00:00Z
Τύπος δωματίου
Ολόκληρο σπίτι/διαμέρισμα
---
Τύπος ιδιοκτησίας
Σπίτι
---
Άτομα
4
---
Υπνοδωμάτια
Summerland Key, Φλόριντα, Ηνωμένες Πολιτείες της Αμερικής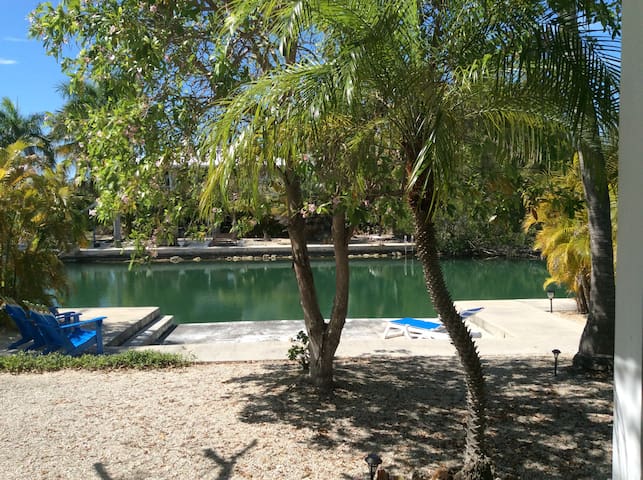 Beautiful 3/2 home with spectacular sunset views. Easy deep water access for the best fishing and diving in the FL Keys. Dock your boat on our 60' concrete dock. Located on a clean swimmable canal on Cudjoe Bay. Minutes from Looe Key National Marine Sanctuary, Bahia Honda Beach and some of the best restaurants and fresh seafood markets in the keys. Twenty minutes to Key West. Full kitchen,towels & linens are provided. Full size W/D
Light and bright clean 3/2 home with all the amenities to make you feel at home.
Great quiet neighborhood with one of the top rated restaurants (Square Grouper) in the keys within walking distance. Great canal for swimming or catching snapper. Cudjoe bay is our favorite playground for snorkeling, paddle boarding, kayaking, jet skiing, water skiing or wake boarding!!
Felt very welcome, Nikki called just to let us know we could check in earlier if we wanted. Paddle boarding, kayaking and fish watching right at your door. Fantastic for dogs. Quiet neighborhood. We rented a boat but used it very little because hanging around the house and paddle craft provided most of our entertainment. Thanks Nikki.
Edward
2016-12-29T00:00:00Z
Τύπος δωματίου
Ολόκληρο σπίτι/διαμέρισμα
---
Τύπος ιδιοκτησίας
Σπίτι
---
Άτομα
6
---
Υπνοδωμάτια
Summerland Key, Φλόριντα, Ηνωμένες Πολιτείες της Αμερικής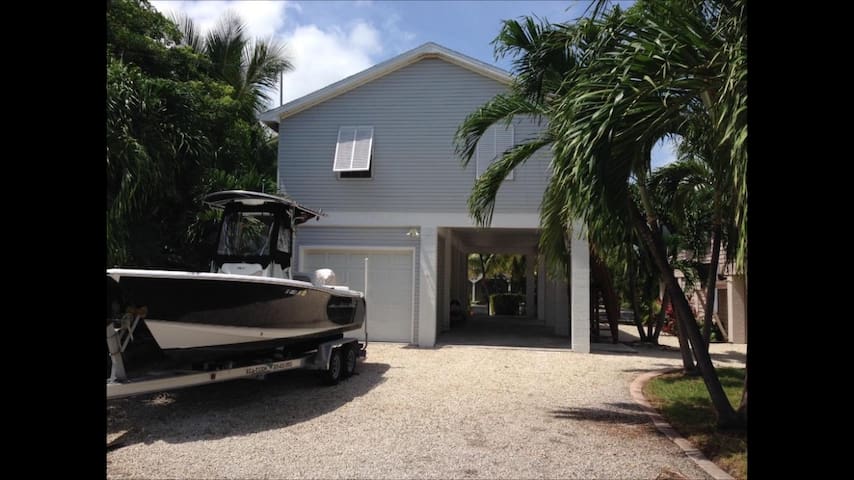 This is the perfect spot for exploring the Lower Keys. The house is 20 minutes from Key West and 30 from Bahia Honda state park, on a quiet street about two miles off of US1. There is a canal right behind the house and there are two single kayaks ready to go. A few minutes paddle and you'll be kayaking in a beautiful shallow bay. There are two bedrooms available. This listing has a queen sized bed. You have your own entrance to the bathroom, though it is shared with the second bedroom. There is Wifi and a 50' TV in the living room. There is one very friendly outside cat who occasionally comes inside. The living areas won't always be spotless: This is my home, not a museum. Please get in touch with me if you have any questions about the house or the area.
The space was calm and beautiful. The room was clean and comfortable. C.C was very helpful and despite not meeting in person she was very helpful and we felt right at home. The kayaks that were available were a nice touch. I would definitely return. Thank you, C.C!
Bruno
2016-07-07T00:00:00Z
Great place to stay in the keys. It's a good sized home with 3 bedrooms, one of which you will be renting. It had everything we needed for our stay, including cooking supplies and even a very generous offering of snacks. The setup is very nice. My girlfriend and I had a blast taking out the kayaks one morning and paddling around the sugarloaf key. The outdoor area on the canal was real beautiful to wake up to and the area was quiet and peaceful. FYI, there is an outdoor cat that is quick to pur at your feet to be pet when you go outside, but otherwise shouldn't bother you at all. The bathroom is a shared bathroom and note that it is connected to the master rental bedroom. So if you are renting that one, it can get a lot of noise from others using it in the morning, but we didn't find it to be bothersome.
Stephen
2016-03-25T00:00:00Z
It was a nice house in a quiet area. We had two great days on the keys. Room and bathroom were clean and very beautiful. We met C.C. just for a few minutes because we spent a lot of time outsite to visit the keys. But she looks really nice and friendly. We like her dog. She's a really cute puppy :-) Was a great time on the keys! Thx
Manuela
2014-11-10T00:00:00Z
Good experience! Clear directions and tidy, comfortable space. Loved being able to take the kayak out!
Stephanie
2016-12-14T00:00:00Z
Everything was great. The bed was very comfortable and the location is easy to find and is close to Key West and Bahia Honda State Park. Also, if you require coffee in the morning like me, I recommend Baby's Coffee located a just south on U.S. Route 1 toward Key West.
Josh
2016-02-20T00:00:00Z
Really nice stay at CC place, the home was really nice in a quiet and peaceful area, my room was perfect & super (URL HIDDEN) is really nice and friendly, the location is perfect if you don't want to be in a middle of a touristic location. Definitely recommend it.
Shirine
2016-05-20T00:00:00Z
CC was great and accommodating. The only issue was that our room was connected to the houses bathroom. So thru out the night as the other guest would use the toilet we would hear everything going on inside the bathroom, from a "drop to a plop". Not a real pleasant way of trying to get a good nights sleep.
tim
2016-04-11T00:00:00Z
Our stay here was (URL HIDDEN) was an awesome host that made us feel at home, making every effort to ensure our stay went smoothly. Also, her dog Lulu is super friendly (as a dog person I loved it). We were able to use the kayaks to explore the middle keys, which was a great plus.
Kyle
2016-01-09T00:00:00Z
Τύπος δωματίου
Ιδιωτικό δωμάτιο
---
Τύπος ιδιοκτησίας
Σπίτι
---
Άτομα
2
---
Υπνοδωμάτια
Summerland Key, Φλόριντα, Ηνωμένες Πολιτείες της Αμερικής
Oceanside home with 180 feet of private water front and a private dock-side beach. This 3 bedroom 1 bath cottage is beautifully and fully furnished with central a/c Enjoy one of Florida's most tranquil Oceanside settings. The the cottage has water views to the bird sanctuary and sunsets. It has a large kitchen living room dinning room TV room and two bedrooms. three beds and three couches. Large porch overlooking the endless canal views, a kayak, bikes. Cleaning fee and Deposit separate.
Gorgeous views amazing scenery and sunsets you'll have use of our private beach and proximity to Key West, Looe Key Tiki Bar, Big Pine key, Looe Key Reef, Little Palm Island and Bahia Honda Beaches. we reserve the right to cancel the reservation 30 days before the guest arrive providing them with a full refund and there is a $150.00 cleaning fee for upstairs and deposit required.
We are a tiny island with a big attitude, the beaches and weather are amazing all year long
The host canceled this reservation 132 days before arrival. This is an automated posting.
Amanda
2016-08-16T00:00:00Z
We had a great time in the Keys. This property was perfect for our large family. The location was quiet and private, but close to restaurants and attractions (and Bahai Honda - great beach). The beach at the property itself was great for our kids to play in the sand and build castles. The home is beautifully decorated, and the upstairs bedroom was perfect for our oldest who needs a little extra space. I would highly recommend this listing and host.
Ray
2016-11-15T00:00:00Z
The host canceled this reservation 242 days before arrival. This is an automated posting.
Greg
2016-12-06T00:00:00Z
The host canceled this reservation 144 days before arrival. This is an automated posting.
Daniel
2017-01-10T00:00:00Z
We had a great stay, the location was very nice and really liked nearby restaurants, and the proximity to Key West. Great corner lot on a waterway and everything was clean. It's a great home, and I would consider going back to explore more of the area. The host was nice and helpful, and didn't bother us at all.
Brett
2016-10-31T00:00:00Z
Τύπος δωματίου
Ολόκληρο σπίτι/διαμέρισμα
---
Τύπος ιδιοκτησίας
Μπανγκαλόου
---
Άτομα
8
---
Υπνοδωμάτια
Summerland Key, Φλόριντα, Ηνωμένες Πολιτείες της Αμερικής
My place is close to Fishing, Boating, Snorkeling, Diving, Jet Ski, Paddle Board, Kayak, Beach., public transport, 20 min from airport, parks. You'll love my place because of the neighborhood, the comfy bed, and the coziness. My place is good for couples, solo adventurers, business travelers, and furry friends (pets).
Nice place, really nice host
Luuk
2016-12-30T00:00:00Z
This place exceeded our expectations, very welcoming, clean and beautiful. We loved it!
Berta
2017-01-13T00:00:00Z
Capt Mike was easy going and quick to communicate with. The home is cozy and modern... great ambiance and my favorite place I've stayed through Airbnb!
Gabriel
2016-10-29T00:00:00Z
The host canceled this reservation 36 days before arrival. This is an automated posting.
Anila
2017-02-04T00:00:00Z
Mike and his girlfriend, Rachel, are welcoming hosts. Their house is extremely clean, the room is comfortable, and they do their best to make their guests feel at home. Their dog, Bo, is very sweet. We really enjoyed our stay at Mike's and would definitely come back. The fact that their place is outside of the hustle and bustle of Key West proper makes it more relaxing.
Liza
2017-02-15T00:00:00Z
Very quiet and cozy place. Mike is nice. His dog Bo is so cute. Strongly recommend.
RUIPENG
2017-01-09T00:00:00Z
Mike's home is very nice and comfortable. He is a friendly guy who help us a lot. Driving us at 5 AM to the airport and buying a hair drier to his house when ours did not work. His pet Bob is very cute. We recommend to everyone.
Claudia
2017-01-31T00:00:00Z
La casa esta mucho mejor de lo que parece en las fotos. Esta muy limpia, habitacion muy espaciosa y cama muy comoda, realmente una opcion magnifica para dormir en los cayos cerca de Key West, y poder hacer una ruta por los cayos y disfrutar del atardecer en Key West. Mike y Rachel son gente muy maja, sin duda repetiria
Carlos
2017-04-10T00:00:00Z
Τύπος δωματίου
Ιδιωτικό δωμάτιο
---
Τύπος ιδιοκτησίας
Σπίτι
---
Άτομα
2
---
Υπνοδωμάτια
Summerland Key, Φλόριντα, Ηνωμένες Πολιτείες της Αμερικής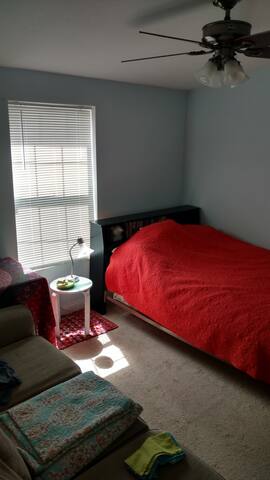 Our well maintained home with Tommy Bahama furniture, 60" Smart TV, and screened in porch, located on a canal with a 75 foot dock. The canal has ocean and gulf access, great fishing, swimming, kayaking. No.1 among all 573 keys restaurants 1.5 miles.
2895 SF
Nina and Tony were the perfect hosts. This home is perfectly located between Marathon and Key West in a quiet bedroom community. The large open kitchen is fully equipped with every tool/appliance you could possibly need for making family meals. The home was clean, and ready for us with all of the toiletries, towels (beach towels too), grill with full gas tank and outside chairs. There is a small grocery store and pizza place right down the street and Winn Dixie within 10 minutes drive. If this listing is available for your family's keys vacation, don't bother looking for a better home. You've already found it.
Joy
2016-12-30T00:00:00Z
Nina's home is very comfortable and really clean. Near the market. go to key west about 30 minutes. Nina is so nice, answer any questions and help us. Anything what you want all can find. If you like cooking, you must love her kitchen.
Yan
2017-01-10T00:00:00Z
Great place, great communication from the host. Their recommendations were spot-on!
Brandon
2017-01-24T00:00:00Z
Very nice home with a well equipped kitchen. It's a large space and can have a few people in the kitchen while others are in and outside. Mangroves close by for a pleasant kayak outing. Seveal Osprey nests. Our whole group enjoyed the house, the space, the neighbors, and the water. Not much more to ask for.
Barbara
2017-02-20T00:00:00Z
This is a lovely house! My family of 4 had a great time here. It is an easy drive to Key West and to public beaches and there are lots of adventures to be had in the vicinity. Nina was a very responsive host. Really a perfect family vacation with great memories made.
Katie
2017-03-18T00:00:00Z
Nina and Tony's home was beautiful and perfect for our needs. We enjoyed being right on the water - it was great that we could go swimming / kayaking right from the backyard. We were also able to easily rent a boat to go fishing and scuba diving in the Gulf during the days. The house was a good size for our party of 5 and everyone fit in comfortably. I requested specific cookware from Nina before my stay and I appreciate that she took the time to ensure everything I needed was in the kitchen. She was very accommodating and responsive whenever we had a question while we were there. Overall, would recommend!
Mimi
2016-10-08T00:00:00Z
My family and I absolutely loved this vacation home, it was exactly as described... The perfect keys get away from the city life. Owners were wonderful and responded to every question quickly. Home is spacious and exceptionally clean... Beautiful decorations. All the amenities needed for a hassle free vacation!
Josephine
2016-06-24T00:00:00Z
The host canceled this reservation 47 days before arrival. This is an automated posting.
Patricia
2016-09-10T00:00:00Z
Τύπος δωματίου
Ολόκληρο σπίτι/διαμέρισμα
---
Τύπος ιδιοκτησίας
Σπίτι
---
Άτομα
8
---
Υπνοδωμάτια
Summerland Key, Φλόριντα, Ηνωμένες Πολιτείες της Αμερικής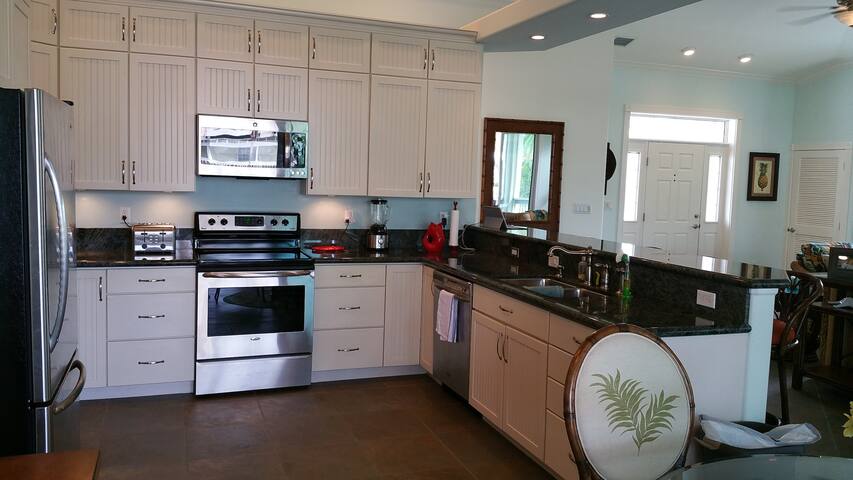 Our camping package includes a tent, airbed w/pump, linens (pillows, sheets, towels), cooler, wine glasses & cork screw and folding camp chairs that is picked up at our Miami home. Campsite NOT included. If you need help on reserving a campground, we can provide suggestions for you. You can also find these suggestions under our listing see (getting around). We are in West Kendall on the way to the Keys. We will have everything ready for you, making pick up easy and hassle free :)
The Florida Keys is a relaxing beautiful place to visit, we are offering a camping experience as an adventurous and more affordable option. The package includes Camping gear only not a campsite Items included are: (tent and pump, Air mattress, linens, cooler, chairs and more)
Τύπος δωματίου
Ολόκληρο σπίτι/διαμέρισμα
---
Τύπος ιδιοκτησίας
Σκηνή
---
Άτομα
4
---
Υπνοδωμάτια
Summerland Key, Φλόριντα, Ηνωμένες Πολιτείες της Αμερικής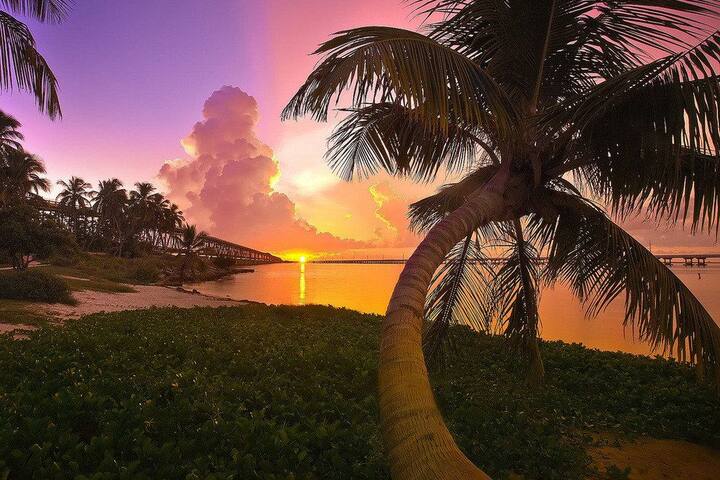 Two twin beds and a shared bathroom in the Lower Keys.
This is the perfect spot for exploring the Lower Keys. The house is 20 minutes from down town Key West, on a quiet street about two miles off the highway. There is a canal right behind the house, with two single kayaks ready to go. A few minutes paddle and you'll be kayaking in a beautiful shallow bay. There are two bedrooms available. This listing has two twin beds. The bathroom is shared with the other air bnb room. There is Wifi and a 50' TV in the living room. There is one very friendly outside cat who occasionally comes inside. The living areas won't always be spotless: This is my home, not a museum. Please get in touch with me if you have any questions about the house or the area.
We enjoyed our stay at CC's place. It was perfect for our needs. The home was very clean and welcoming. Nice touches included snacks laid out in the kitchen and use of her fridge. It's in a very quiet, relaxing neighborhood, too. We'd stay there again in a minute!
Denise
2016-04-12T00:00:00Z
Beautiful place to stay. We used the kayak and it was nice to see around the (URL HIDDEN) explains very clearly how to access the home and the room! Good experience
Marie
2016-10-05T00:00:00Z
We had a great time on Lower Sugarloaf Key and CC and Jack were great hosts. I would definitely stay there again. Very close to everything.
Marc
2015-04-08T00:00:00Z
We stayed one night at C.C. s place and we felt very comfortable. The house is directly at the river and its a beautiful area. Unfortunately we could only stay one night but we would always come back. The dog and the cats are very cute.
Eike
2014-11-03T00:00:00Z
It was very easy to find and in a great quiet location and close to Key West night life and the outdoor activities n the rest of the (URL HIDDEN) gave a good recommendation for watching the Super Bowl. We also enjoyed the family that stayed in the other guest room. A wonderful experience.
carol
2016-02-11T00:00:00Z
Very friendly host and very comfortable room. just 20-30 min from Key West. Definitely recommend it.
Gaurav
2016-11-25T00:00:00Z
We can't say enough good things about our stay with CC! CC and her boyfriend are from Key West, and can tell many many interesting things about life there. We borrowed their easy kayaks and went down a canal to the open water, where we saw sharks feeding. They have a lovely dog who greets nicely. They are very relaxed about having guests. They are not picky and there don't seem to be many rules. We felt both at home and on adventure at the same time. Thank you!
Katherine
2015-02-14T00:00:00Z
We had a perfect trip and CC's place was a great fit for us.
Carol
2016-07-16T00:00:00Z
Τύπος δωματίου
Ιδιωτικό δωμάτιο
---
Τύπος ιδιοκτησίας
Σπίτι
---
Άτομα
2
---
Υπνοδωμάτια
Summerland Key, Φλόριντα, Ηνωμένες Πολιτείες της Αμερικής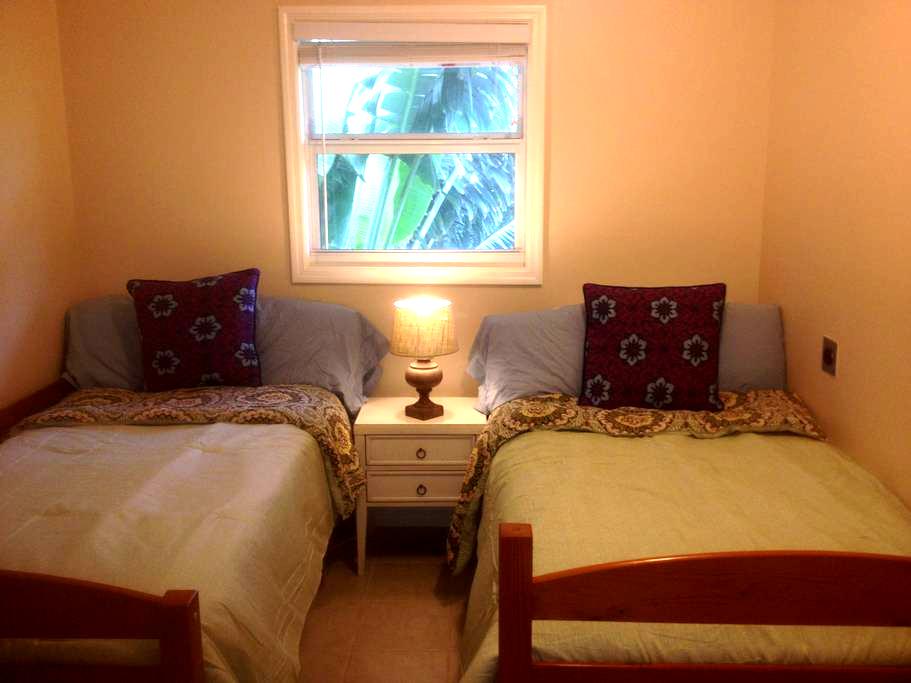 Villa Marquesa is a beautiful 4 bedroom 2 bath Florida Keys Vacation Villa in the 'The American Caribbean Very Private Location at the end of the street with your own private mini beach This classic Caribbean home is fully designer furnished, so just bring your tooth brush and your bathing suit. Perfect docks for large and small boats, walk around sunset porch, and there is even a mini-beach. for summer we only rent the upstairs 3/1 monthly with a $150.00 cleaning and $500.00 deposit.
(URL HIDDEN)
Τύπος δωματίου
Ολόκληρο σπίτι/διαμέρισμα
---
Τύπος ιδιοκτησίας
Σπίτι
---
Άτομα
8
---
Υπνοδωμάτια
Summerland Key, Φλόριντα, Ηνωμένες Πολιτείες της Αμερικής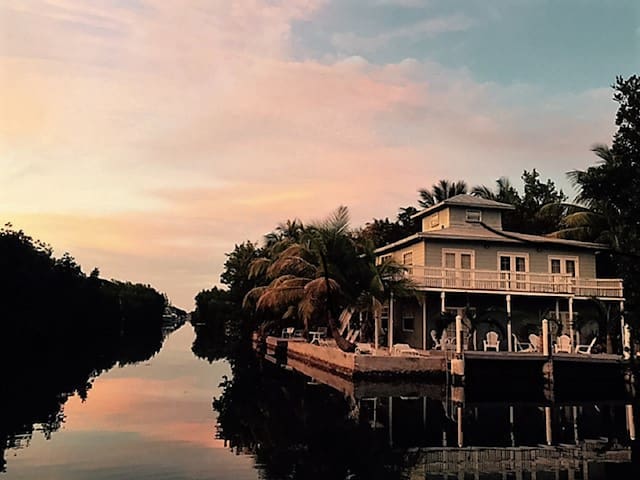 Als meine Frau hat mich hier zu Haus ihrer Kindheit, fiel ich in der Liebe. Ich verbrachte die meiste Zeit nur in den Kanal schwimmen. Es dauerte eine Menge Überzeugungs nur, um mich aus der Innenstadt zu gehen. Und Key West ist ... na ja, Key West! Aber dieses Haus ist das Paradies.
Die Familie meiner Frau baute dieses Haus in den frühen 80er Jahren zusammen mit einer Reihe von anderen in dieser Nachbarschaft und Umgebung von Key West. Jedes Mal, wenn sie mich über Fantasy Fest, fangen Hummer, und Tiefseefischen sagen würde, schien die Schlüssel zu idyllisch. So fühlte ich mich wie meine Erwartungen bei meinem ersten Besuch zu senken. Doch es war alles, was ich hoffte, dass es mehr sein. Jeden Morgen schwamm ich auf den Kanal. Während ich jeder auf dieser Uferstraße lebenden Köpfe ohne ihr Boot auf das schöne Becken nicht denken, ich liebe das Schwimmen! Ich empfehle es. Wenn Sie nicht ein Schwimmer sind, ich hoffe, bald zu vermieten einige Kajaks und / oder Paddle-Board zu bekommen. Es gibt keinen Mangel an großen Schnapper Schwimmen im Kanal, wenn Sie Ihr Abendessen fangen wollen. Ich erfuhr von einem Fischer bei Murray Marine eine Live-Garnelen auf einem Kreis Haken zu verwenden. Wir haben gehört, dass es eine große Meeresschildkröte ist auch in die Kanäle kommen. Wir sahen es im Becken, aber nicht vor der Kaimauer noch. Wenn Sie sich für größere Fische suchen, kann ich einige Charter-Empfehlungen machen, aber es scheint eine endlose Reihe von Tiefsee und entlegene Gegenden Kapitäne zu sein. Die Wohnung ist groß. Viel Platz zum Abendessen kochen oder Getränke zu machen, und wenn Sie den ganzen Tag drinnen bleiben, werden Sie ganz bequem sein, aber bitte ... Ich hoffe, Sie verbringen so wenig Zeit in geschlossenen Räumen wie möglich. Unten befindet sich ein privater Außenbereich mit offenen Außendusche, Whirlpool, Hängematte, Grill und einem großen Esstisch. Von dort aus kann man auf das Meer Wand hinunter. Wie ich bereits erwähnt habe, Fisch für Snapper ... oder springen und schwimmen mit ihnen. Sie beißen nicht! Holen Sie sich einige gefrorene chum und chum Tasche an Murray Marine hängen Sie es einer der Boot-Stollen aus und die Fische werden die ganze Woche hängen werden. Bitte kontaktieren Sie in Bezug auf Haustiere wie einige Rassen durch eine Versicherung abgedeckt sind. In den meisten Fällen Haustier-Gebühr ist die gleiche wie eine zusätzliche Person.
Our stay in the keys was phenomenal. The house was exactly as Pat listed and then some. Beautiful home, beautiful scenery and a beautiful experience. Would recommend this listing to anyone. Thanks Pat!
Bryan
2015-11-18T00:00:00Z
There was 6 of us that stayed at the house for a fishing trip. There was a few things being fixed during our stay and few things that still need to be fixed but it did not hinder the great time. The location was nice being at the end of the canal, having a gas station across the street, and a nice local/family restaurant/marina down the road, as well as being 10 min to key west. The only thing that I planned on doing and couldn't make it happen was to keep the boat in the water because the house is located on the gulf side. Not realizing before I came down I thought we would be able to make it out to the Atlantic with no problem. However the back water ways are significantly shallow and you have to know your way pretty well to make it in and out. Other than that it's a perfect getaway with a nice relaxing backyard on the canal
sean
2016-07-11T00:00:00Z
Host stayed in touch throughout the process. Offered suggestions in the area which we found accurate.
Wayne
2016-06-25T00:00:00Z
Pat was a fantastic host and made sure everything we needed was taken care of. We had a wonderful weekend in key west and everything was perfect.
Michael
2016-03-22T00:00:00Z
Pat's place was incredible! Beautiful and easy access to everything we wanted to do. The house was clean, the beds were comfortable, and the hot tub was a great bonus!
Alex
2016-11-15T00:00:00Z
Pat gave thorough information for check in and about the house, and checked in with us via text shortly after we checked in. Everything was great - the house is roomy, the beds were comfortable, and the back yard and upper decks are awesome! We only used two of the three bedrooms, so we just closed off the third. The neighborhood is quiet and the neighbors are friendly. We didn't do a lot of cooking, but the kitchen is equipped to do so. Close enough to Key West for us - we went several times to walk the city, go to museums, and shop. Geiger Key is very close - it's a fish camp, so its on the water, and has with great food and an outfitter for kayak and paddleboard rentals. We went kayaking one day and the guy who helped us was knowledgeable and excellent. We want to go back!
Deb
2016-04-24T00:00:00Z
Pat was very easy to work with, and the place was just as described. It was close enough and easy to get into Key West, and we enjoyed the quiet location. We had 3 adults and 2 kids, and there was plenty space in the unit. And the unit was very clean.
Charles
2016-04-28T00:00:00Z
Nice and relaxing! We did have mosquito issues in hours of darkness...just have spray. Kitchen well equipped & great appliances. All three bedrooms were comfortable.
A Ann
2017-03-12T00:00:00Z
Τύπος δωματίου
Ολόκληρο σπίτι/διαμέρισμα
---
Τύπος ιδιοκτησίας
Διαμέρισμα
---
Άτομα
6
---
Υπνοδωμάτια
Key West, Φλόριντα, Ηνωμένες Πολιτείες της Αμερικής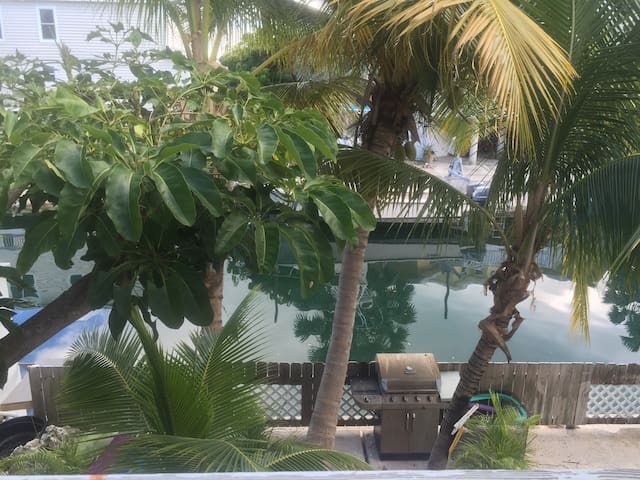 Mens du slapper af i fri form lagune pool, det omgivende landskab gør du føler at du er på din egen øde ø. Ved indtastning af 3200 + kvadratfod hjem, den rummelige karakter af hjemmet er tydeligt giver rigelig plads til store grupper.
Mens du slapper af i 20x12 fri form lagune pool, det omgivende landskab gør du føler at du er på din egen øde ø. Omkring bagsiden af hjemmet, den store dæk med fire hvilestole og bord med plads til seks tilbyder det perfekte sted for underholdende dine gæster, der ønsker at få et glimt af paradis personificeret. Ved indtastning af 3200 + kvadratfod hjem, den rummelige karakter af hjemmet er tydeligt giver rigelig plads til store grupper. Opholdsstuen komplet med pejs og stort fladskærms-tv med en stor sofa sammen med flere stole og er et perfekt sted at samles, når vender tilbage fra en dag på vandet. Der er også en separat familie værelse med et fladskærms-tv og tekøkken. Baren lige ved beboelsesrum er fantastisk til at forberede et par cocktails. Med 5 store soveværelser, herunder en rummelig master suite, en fuld spisestue og en ekstra undersøgelse, rummet er aldrig på en præmie i dette in-demand fritidshus. I alt er der 3 kingsize-senge, 1 dronning, to tvillinger, med trundles nedenunder dem, og 3 pull out sovekabine sofaer. Dette hus vil sove op til 18 personer komfortabelt! Komplet med to anløbsbroer, en båd rampe og gratis kajakker med redningsveste, Bay Harbor View er din drøm destination i Florida Keys! Central Air Loft Fans Sengetøj Vaskemaskine og tørretumbler Strygebræt High Speed Internet Gårdhave Gas Grill Udendørs bruser Stor wrap omkring dæk 2 Boat Docks På vandet
Τύπος δωματίου
Ολόκληρο σπίτι/διαμέρισμα
---
Τύπος ιδιοκτησίας
Σπίτι
---
Άτομα
16
---
Υπνοδωμάτια
Key West, Φλόριντα, Ηνωμένες Πολιτείες της Αμερικής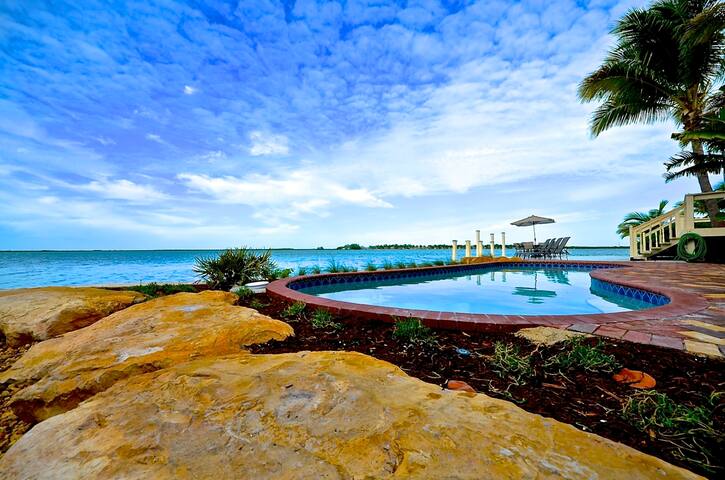 1

–

18

από

83 ενοικιαζόμενοι χώροι
Εισάγετε ημερομηνίες για να δείτε τις πλήρεις τιμές. Ισχύουν πρόσθετες χρεώσεις. Ενδέχεται να προστεθούν φόροι.
Χώροι σε κοντινή απόσταση: