A private seafront studio for two, with style and warmth, and a long peaceful beach to wander. Sleep , serenaded by the waves rolling onto the beach . Less than one hours drive from Adelaide. Dining upmarket or casually, explore markets or wineries.
Seafront property , magnificent views and able to drive onto the beach with all toys.
I love the interaction with nature , the sea the sky.
We already had good contacts in the period of our planning so our stay was prepared perfectly. We highly enjoyed the room, the beach and above all the warm welcome and hospitality of our host. Airlie did everything to make our stay an unforgetful rememberance
Gudrun
2015-12-25T00:00:00Z
A great place for a relaxing stay in a beautiful room. The surrounding view is magnificent and we were so close to the pristine beach. You can even park your car on the sand and Airlie is always on hand if needed and so accommodating.
Milka
2016-12-25T00:00:00Z
Airlie's beach house was in perched on the top of Sellicks Beach, across the road from the ocean. An exquisite part of SAs coastline. It was ideal for a 2 night sea-breeze getaway.
Georgia
2016-12-28T00:00:00Z
Our stay was lovely. The accommodation was situated with only a few steps to the beach, it was light and airy with a good breeze through so air conditioning wasn't really needed in the middle of november. It was comfortable and quaint and Airlie gave us the privacy we wanted. The studio is styled creatively and gives the room a great feeling.
Misty
2016-11-17T00:00:00Z
Perfect accommodation in stunning surroundings, comfortable and tranquil- I highly recommend enjoying this beautiful hideaway. Airlie is a charming host!!! Do hope to return in the not too distant future.
Carol-Anne
2016-11-02T00:00:00Z
Beautiful space to stay, and a stunning location. Airlie is a lovely host, and we had everything we needed for a 2 night stay.
Grace
2016-01-30T00:00:00Z
Tall Trees By The Sea was amazing! We had such a lovely little break, albeit very busy with a friends wedding to attend. It was so nice to have such a comfortable place to come back to, surrounded by beautiful views. Airlie made our stay an absolute pleasure. We highly recommend this beautiful property.
Corrie
2016-01-25T00:00:00Z
Both Airlie and her accommodation are gorgeous - inside and out!
Catriona
2017-03-13T00:00:00Z
Τύπος δωματίου
Ιδιωτικό δωμάτιο
---
Τύπος ιδιοκτησίας
Διαμέρισμα
---
Άτομα
2
---
Υπνοδωμάτια
Sellicks Beach, Νότια Αυστραλία, Αυστραλία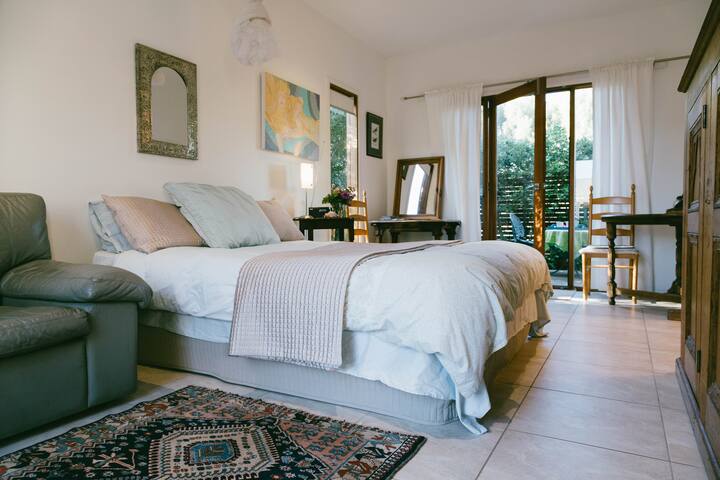 This spacious, environmentally-kind home sleeps 8 adults in four bedrooms. There are 2 living areas, 2 bathrooms and 3 showers. Generous kitchen, extensive balconies and well-appointed living areas. Great views. Only 300 metres walk to perhaps the best beach in Adelaide.
See and hear the sea here at White Cedars. Situated 200m from the cliff tops at Sellicks Beach- the southern most stretch of Adelaide's suburban beachside- this light, airy, two-storey home is found in what was once the original settlement of Sellicks Beach. We produce our own electricity, hot water and, for most of the year, run on collected rainwater. The home sleeps 8 adults in four bedrooms, added to which are 2 living areas, 2 bathrooms and 3 showers. (Please refer to 'Other things to note' for booking guidelines). Upstairs a generous, well-equipped kitchen with stone bench tops overlooks a large, light-filled living area, taking best advantage of the views, over treetops and out to sea. Quality furnishings; a generous L-shaped KING leather lounge and solid timber JAPHY dining table, add to the comfort and ease in this upstairs dining-lounge space. A gas BBQ on the upstairs decking alongside the kitchen, provides an easy alternative for outdoor cooking and dining. Downstairs, a generous space with polished concrete floors, includes a second relaxed lounge area, three double bedrooms, a modern bathroom with a freestanding bath and a separate toilet. An expansive, decked balcony with separate access from dining, lounge and master bedroom surrounds the upstairs living areas. Ground level decking provides another space for retreat overlooking the lawn and orchard. Louvre-windows, ceiling fans in all lounges and bedrooms, reverse cycle air conditioning and underfloor heating in winter are aimed at creating all year round comfort. We have an eco-friendly place with solar hot water, solar electricity generation and double glazing as well as a north-facing living area which shades from summer sun and allows winter sunshine in. Bamboo flooring. Rainwater is used for most of the year, which is then recycled onto the garden. Lawns surrounding the deck are cooling in summer. Several big trees give a relaxed feel. From this oasis of lawn, shade and an orchard, exit into a back lane where young ones might ride bikes or enjoy a hit of cricket. Or tuck the boogie boards under your arms and stroll straight down the lane to the beach. Equipped with: TV/ DVD player Sound system with bluetooth connectivity Digital Radio Pod Coffee machine Automatic washing machine Dishwasher Gas barbecue 900mm stove and oven Master Bedroom: Queen bed, built in wardrobes, balcony access. Ensuite bathroom/toilet. Bedroom 2: double bed, chest of drawers. Bedroom 3: double bed, chest of drawers. Bedroom 4: 2 single beds plus storage. All beds have pillows, sheets and covered doonas. Bathroom with modern free-standing bath as well as generous shower. Separate downstairs toilet. NB No internet
Sellicks Beach is a remote small town, increasing popular for holidays. Great country feel. Excellent access to many Southern Vales wineries and the whole Fleurieu Peninsula. And, of course, the beautiful beach.
We (6 adults) very much enjoyed our stay at White Cedars. Andrew provided very prompt responses to any queries we had prior to our stay and msg'd to confirm all was ok during our stay. Descriptions of the place were accurate and is located within easy walk to beach and general store. The wine and a few goodies in the fridge to get us going were a bonus and appreciated. The weather was ordinary, but we still enjoyed our time due to the very comfortable and spacious accommodation. Would be happy to return if we are heading to Sellicks in the future.
Mick
2016-10-04T00:00:00Z
We arrived at White Cedars just after lunch to find a vast array of Goodies and a well appointed house. It was spotlessly clean with up to date furnishings and appliances. Well situated, a short walk to the beach and general store. An easy drive from Adelaide and just a short drive to surrounding towns to visit Markets and shops, also the Victory Hotel is just down the road where we enjoyed a great meal on Friday night. Very relaxing long weekend with our friends who also loved the place. I would recommend this place to anybody.
Ian
2015-10-06T00:00:00Z
We had an awesome family holiday at White Cedars. The house is beautiful - spacious, bright and airy. The kids particularly loved the shower on the veranda! The house has everything you can wish for with an excellently kitted kitchen and a barbie on the balcony, a nice garden for the children to play in (they discovered a set of Boule balls and had endless competitions), and great access to the beach. Sellicks Beach is about half-an-hour's drive from Adelaide which was just the right distance to be far enough away from the hubbub but close enough to explore all the great things in and around the city. Highly recommended!
Thomas
2015-11-29T00:00:00Z
Consistent but not obtrusive contact before arrival made it very clear and easy from the beginning. The house is cool and roomy and all the little extras are looked after. Beautifully clean and well appointed its very stylish and yet feels like a home away from home. The house is so liveable and great for quiet time alone as there are plenty of spots in the house, garden or balcony for retreat but also great for getting together and playing bowls on the lawn or having a BBQ. The lane to the beach means it is a only a few minutes before you are down on the beach. Its also easy access for most people to the beach at that spot - and is also a drive on spot. Room for several cars also makes it simple for guests and the shop at the bottom of the lane has lots of bits and pieces and supplies.
Carey
2016-12-24T00:00:00Z
Exactly as described. 2 minute walk to the beach and ice-creams and coffees at the general store. immaculate and clean and beautifully presented. Fantastic outdoor entertaining and views of the beach through the trees from the deck. So spacious and well appointed. Thank you Andrew and Helen for your wonderful communication and sharing your stunning beach home with us. We would definitely love to come again.
Bec
2017-01-28T00:00:00Z
We absolutely loved our stay at Andrews! The home is beautifully decorated with lovely art pieces throughout, giving it heaps of character. Located only 2 minutes walking to the beach, it's perfect for jogs and swimming and we practically had the whole beach to ourselves. Andrew went above and beyond with lovely amenities and treats throughout the home. We also thought it was so nice how eco friendly their home is with such an appreciation for the environment. Andrew was also available for any questions. We can't recommend this home enough .... even the Sheridan towels smelt amazing! :)
Alicia
2016-04-18T00:00:00Z
A lovely, clean house in a quiet residential street a few minutes walk from the beach. Well equipped and decorated. High level of fixtures and appliances - everything was there you could want for a stay.
Liz
2017-03-26T00:00:00Z
A lovely house in a good location close to the beach. There is no Wi-fi and no local shops so you need to drive to the nearest supermarket/shops for supplies. A good hotel with meals is close by but book to make sure you'll get a table. There is a linen charge on top of the accommodation and cleaning costs depending on how many beds are used (main upstairs, 2 doubles and 2 singles downstairs).
Colin
2016-08-30T00:00:00Z
Τύπος δωματίου
Ολόκληρο σπίτι/διαμέρισμα
---
Τύπος ιδιοκτησίας
Σπίτι
---
Άτομα
8
---
Υπνοδωμάτια
Sellicks Beach, Νότια Αυστραλία, Αυστραλία
Sellicks Beach is at the southern most point the City of Onkaparinga and is where the Mount Lofty Ranges meet the sea. The house is 10 minute walking distance to beach and general store / café or a 2 minute drive where you can drive onto the beach. Close to wineries and great eats. A Onsite playground or BMX track and park up the road will keep the kids entertained. It is a Dog friendly place with a fully secure yard.
Features: - Outdoor Bar and Pizza Oven and onsite kids playground - Bedroom 1: Queen bed with built in robe, sleeps 2 - Bedroom 2: Queen bed and 2 bunk beds, sleeps 6 - Reverse cycle air conditioning & combustion heater - Combined kitchen and lounge room - TV/DVD - Board Games - Newly installed kitchen with microwave, fridge/freezer, coffee machine, 4 ring chef stove top and oven - Bathroom - shower, vanity and washing machine and laundry sink - Separate toilet - New BBQ - Wood Pizza oven - Large front yard for the kids to play on the playground while you can keep an eye on them - Large long table under grape vine in the front yard, perfect for entertaining - Outdoor Bar with TV/DVD/VIDEO and fridge - Pets welcome as the property is secure - minimum stay is 2 nights.
Beautiful Sellicks Beach offers steep cliffs that give way to a long expanse of white sand where cars are permitted on the beach. Sellicks Beach is at the southern most point the City of Onkaparinga and is where the Mount Lofty Ranges meet the sea. Sellicks Beach is close to McLaren Vale wineries and produce trails, Willunga Organic markets and award winning restaurants. It is only 40 minutes drive from Adelaide, if you do wish to go to the city. This part of the South Australian coastline is renowned for its plentiful fishing and you'll find good boat launching facilities. This is also a popular spot for surfers, particularly during the winter. The shack is 10 minute walking distance to beach and general store / café or a 2 minute drive where you can drive onto the beach. 7 reasons why you will love staying here:
Great cosy place, really private with the enclosed yard and the pizza oven shed is fantastic. The kitchen is well stocked with equipment and glasses and crockery etc. Nice quiet neighbourhood, and short walk to the beach.
Barbie
2016-08-21T00:00:00Z
The host canceled this reservation 4 days before arrival. This is an automated posting.
Kate
2016-03-29T00:00:00Z
Very easy and pleasant to deal with!
Christine
2016-11-16T00:00:00Z
Well appointed and comfortable
Cheryl
2017-02-19T00:00:00Z
Great house, great location. Very relaxing holiday, whole family loved it. Thanks.
Jasmine
2016-12-23T00:00:00Z
We enjoyed a lovely Christmas and New Year here, the shack was perfectly located if you want to explore the Fleurieu Peninsula. Our dog enjoyed the secure yard, we felt very comfortable knowing she couldn't escape. A great beach a few mins walk away and good coffee in the general store. All in all was a lovely stay!
Gisela
2017-01-01T00:00:00Z
Very enjoyable stay
Christopher
2016-10-09T00:00:00Z
This house is walking distance from the beach. We found the house to be very cosy and comfortable. Well stocked kitchen and there was some basic pantry staples like oil that came in hand. We didnt have time to use the pizza oven. We had an issue with the screen door lock but Naomi was able to rectify that within a few hours and it didnt really impact negatively on our stay.
Jessica
2017-03-18T00:00:00Z
Τύπος δωματίου
Ολόκληρο σπίτι/διαμέρισμα
---
Τύπος ιδιοκτησίας
Σπίτι
---
Άτομα
8
---
Υπνοδωμάτια
Sellicks Beach, Νότια Αυστραλία, Αυστραλία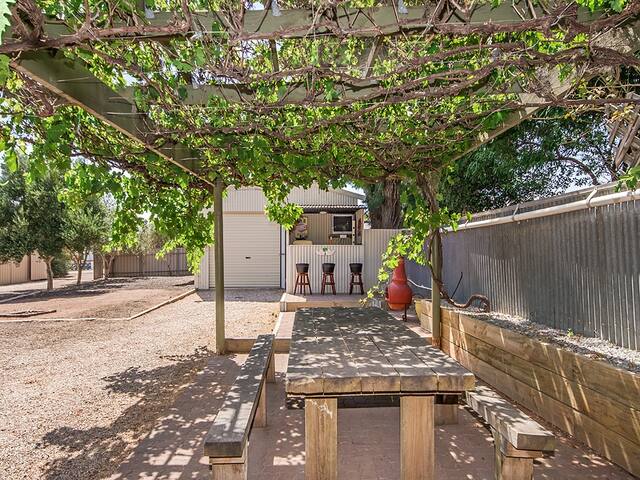 Situated directly on the Esplanade, directly accross from the boat ramp leading down to the beach. This home is a fully functional home away from home. It sleeps 6 with 2 queen rooms, and a kids room that sleeps 2. Renovated bathroom, coffee machine, plenty to do for the whole family.
You will be spoilt with the beautiful views, comfortable home with everything you will require. Comfortable beds. Located near a General store for all of your essentials. Beautiful markets, wineries, family trips are at your fingertips.
The host canceled this reservation 27 days before arrival. This is an automated posting.
Zsa Zsa
2017-03-23T00:00:00Z
This place was perfection. The location, the cleanliness, the ease. Highly recommend! It was perfect for a little weekend getaway for the six of us, and we would definitely stay again!
Laura-Claire
2017-01-28T00:00:00Z
Great family space close to the beach ramp
Paul
2017-03-04T00:00:00Z
The location was absolutely perfect! Right next to the corner store and across the road from the ramp to drive onto the beach. We loved everything about the house- it was clean, comfortable and Kim was super easy to contact and communicate with! Would definitely love to stay here again. (The sunsets really are spectacular)
Esmeralda
2017-02-22T00:00:00Z
Τύπος δωματίου
Ολόκληρο σπίτι/διαμέρισμα
---
Τύπος ιδιοκτησίας
Σπίτι
---
Άτομα
6
---
Υπνοδωμάτια
Sellicks Beach, Νότια Αυστραλία, Αυστραλία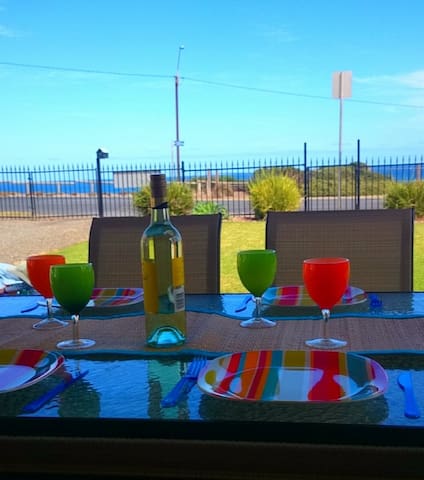 A simple and comfortable accommodation for your vacation. You will have the exclusive use and access of the entire ground floor of a big house which includes a bedroom (with mirror wardrobe), a huge Sunroom, a kitchen, a bathroom and a laundry room
We felt very welcome.
seng
2016-03-09T00:00:00Z
Great place! James made sure everything was there for us. Make sure you park your car on the beach and watch the stunning sunsets :)
Peter
2016-01-01T00:00:00Z
Beautiful location. 1 minute drive to the beach. Easy to access Adelaide CBD and Glenelg on the Southern Express, Hahndorf, Victor Harbour and Cape Jervis for Kangaroo Island. The house was amazing and James was helpful :)
Vernon
2016-12-30T00:00:00Z
James was very welcoming on our arrival. The accommodation was as described and very comfortable. Good facilities and great location close to beach and easy walk to Victory Hotel for lovely dinner. Jame's family were also very hospitable and Betty will even do massage and facial if you ask.
Bea
2016-01-25T00:00:00Z
Lovely friendly hosts who were wonderful with our two children. Excellent stay for family holidays
Liz
2016-01-07T00:00:00Z
Was welcomed with open arms by a very friendly Betty who also invited me to join her for Morning tea the next day! The stay was exactly as described with a significant area to stay. A lovely green garden and some cute little silky bantam chickens to entertain you! I took my French Bulldog for our overnight stay and she was also welcomed with open arms.
julie
2016-02-29T00:00:00Z
.
Gary
2017-02-19T00:00:00Z
Lovely home. Lovely surrounds. Thanks for your hospitality!
Maia
2016-03-30T00:00:00Z
Τύπος δωματίου
Ολόκληρο σπίτι/διαμέρισμα
---
Τύπος ιδιοκτησίας
Σπίτι
---
Άτομα
4
---
Υπνοδωμάτια
Sellicks Beach, Νότια Αυστραλία, Αυστραλία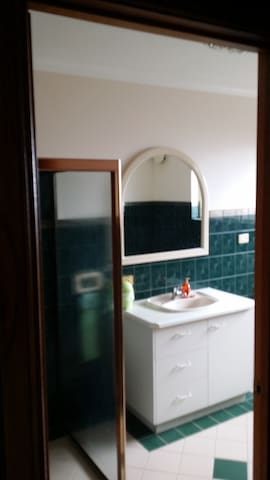 A cosy one bed room studio attached to the main house with a separate entry, The room comes with a complete kitchen, one bath room, a 42 inches TV, Cd recorder, reverse cycle air conditioner, one street away from the ocean.
Τύπος δωματίου
Ιδιωτικό δωμάτιο
---
Τύπος ιδιοκτησίας
Διαμέρισμα
---
Άτομα
2
---
Υπνοδωμάτια
Sellicks Beach, Νότια Αυστραλία, Αυστραλία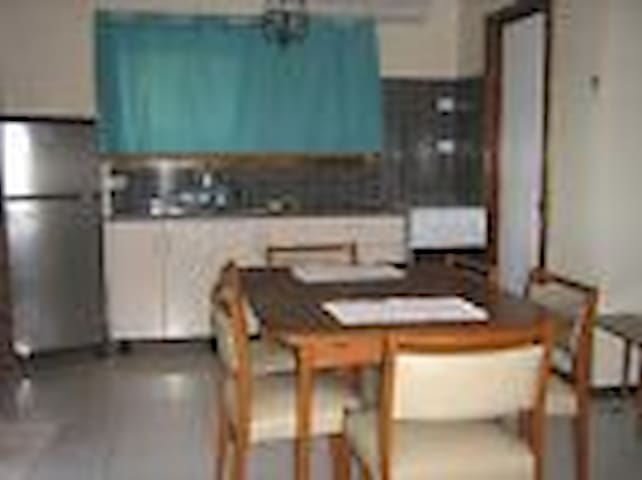 My place is close to the beach, vineyards, Mclaren Vale, Fleurieu Peninsula, restaurants and dining, great views. My place is good for couples and families (with kids). No pets are allowed as we have dog hair allergies.
The house is located in an interesting seaside settlement which historically was solely populated by holiday makers in beach shacks. In the past 15 years things have changed with permanent houses and large holiday homes popping up in 3 distinct developments at Sellicks beach. It's not unusual to find a 1930 style shack next door to a luxury modern holiday house. The Esplanade cliff tops and creek area have been restored using natural vegetation, this was done using a conservation/ restoration grant that the Council received from a he Commonwealth so it looks pretty good.
Great stay, very clean and what we expect.
Henry
2017-02-13T00:00:00Z
Had a lovely time at this cozy, well kept house. Great location and perfect for entertaining outdoors
Michelle
2017-01-01T00:00:00Z
We went down to Yvonne's place with some friends for a relaxing weekend away. The house was great, plenty of space for 3 couples, well furnished &equipped for cooking. We were able to wonder down to the beach for snorkeling &a swim &ride our bikes around Sellicks Beach sightseeing. The area is also quiet which was great for sleeping in!
Nokkie
2017-03-12T00:00:00Z
Well equipped kitchen and outdoor BBQ Living area was comfy with board games and books to read Clean and tidy with a nautical themed atmosphere Host was easy to reach and provided clear communication Location is about a ten min walk to the beach and a short drive (20km) to nearby wine region For a nice pub meal, head on over to the Victory Hotel Overall we thoroughly enjoyed our stay
Daphne
2016-12-26T00:00:00Z
A lovely home near the sea We were well locked after Good communication by Yvonne Comfortable beds and sofas
Gordon
2017-01-19T00:00:00Z
It's so nice to spend the week after school finishes for the year and before the Christmas Crazy begins to just unwind with the kids. We enjoyed our time there, lazy lay ins, beach walks, crab catching, snorkeling, star gazing and coastal drives in one of the prettiest states. Thank you Yvonne for a family friendly place to rest and relax at the end of a busy year. I would definitely recommend this to others.
Sarah
2016-12-23T00:00:00Z
It was easy to find, Yvonne gave us fantastic information leading up to our stay and it was very comfortable.
Kylie
2017-01-08T00:00:00Z
Τύπος δωματίου
Ολόκληρο σπίτι/διαμέρισμα
---
Τύπος ιδιοκτησίας
Σπίτι
---
Άτομα
6
---
Υπνοδωμάτια
Sellicks Beach, Νότια Αυστραλία, Αυστραλία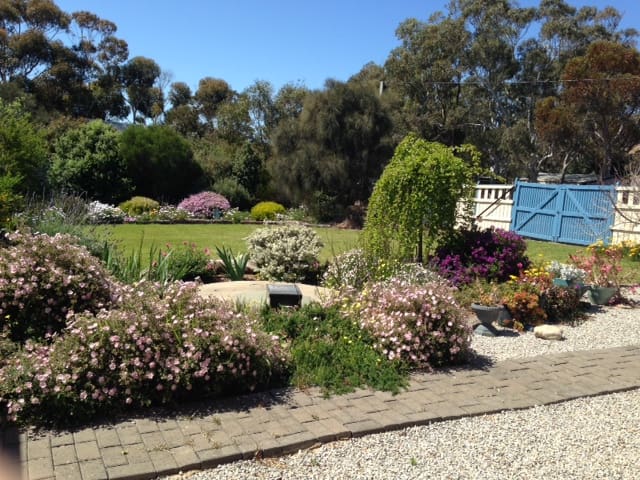 Less than five minutes walk to the beach, this well-maintained and equipped log cabin is great for a relaxing beach family holiday and has unlimited NBN internet access. There are independent reverse cycle air-conditioners in each bedroom and living room/kitchen area to keep you cool or warm. There are also ceiling fans and a wood fire for cosy winter evenings. The property has an expansive undercover outdoor entertaining area with sea glimpses.
Quiet beach side neighbourhood
Τύπος δωματίου
Ολόκληρο σπίτι/διαμέρισμα
---
Τύπος ιδιοκτησίας
Σπίτι
---
Άτομα
4
---
Υπνοδωμάτια
Sellicks Beach, Νότια Αυστραλία, Αυστραλία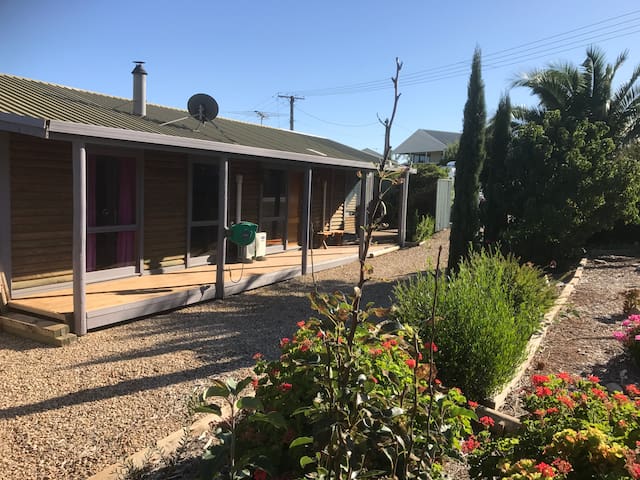 'Sea La Vie' is a beautiful beachfront home situated on the cliffs of gorgeous Sellicks Beach. Spectacular sea and hills views complement the spacious open plan living suitable for luxury entertaining with all the comforts of a family home.
The house easily accommodates 2 families or groups of friends. Plenty of space to relax and unwind for everyone. Bedroom 1 - Queen bed with adjoining ensuite (upstairs) Bedroom 2 - Queen bed with adjoining guest bathroom (upstairs) Bedroom 3 - King bed with adjoining shared bathroom (downstairs) Bedroom 4 - 2 sets single bunks (downstairs) Additional single trundle bed and single fold away bed.
The neighborhood is a small friendly beachside community. The local general store stocks the essential food items and is open 7 days/week and only a short walk away. Beach access via a ramp is within 200 metres. You can drive on the beach. There is a playground and skate ramp around the corner. The famous Victory Hotel is close by and boasts fabulous food and wine. The local large shopping centre is 10 minutes drive at Aldinga Beach. The famous Willunga Farmers market is less than 15 minutes drive and adjoins the McLaren Vale wine district.
Glennis, I can not speak highly enough of our break at Sellicks Beach. From the initial enquiry, right through the entire process, your communication and attention to detail has been fabulous and extremely assuring. The house was amazing and our group (of 12) had a brilliant time. The beach is stunning and the views from the balcony are to die for! The house is well equipped with everything you could ever need and with the local milk bar a handy walk down the road we were always going to have a fabulous time. Hopefully we will be back again to enjoy more of what is on offer.
Belinda
2016-03-22T00:00:00Z
The property exceeded our expectations. We were wanting for nothing - everything had been thought of. The property is well appointed, spacious, clean and modern.
Lucinda
2015-07-08T00:00:00Z
Our stay at Sea La Vie was fantastic and memorable. Glennis made us feel very welcome from the moment we booked. Sea La Vie is very well set up for a luxurious holiday experience. It is spacious with all the necessary amenities and equipped with all that you could need to relax and enjoy the view. We stayed for 5 days (2 families) and equally adults and kids had a great holiday. The beach is a short walk and within short distances you can explore the wine region, beaches and other sights. We would not hesitate in staying at Sea La Vie again. Thanks Glennis!
Daniella
2016-01-25T00:00:00Z
We stayed at this location for a weekend over April. The pictures do not do this place justice. Located within an hours drive from Adelaide CBD this is a fantastic getaway for both visitors from abroad or locals wanting to get away for the weekend. equipped with Miele appliances and several entertaining areas, it will allow for you to split into your own space if you enjoy your privacy. the attention to detail is fantastic, each bathroom have their own little shampoo/conditioner bottles and warm blankets if you want to sit on the balcony during the cold weather to enjoy the sunset. Within a short drive to the McLaren Vale wine region and beaches for fishing, it is the perfect place to go for a weekend to unwind. HIGHLY RECOMMENDED
Ted
2016-04-11T00:00:00Z
Glennis made her house available for an early check in which was great as we flew in early and had a very young baby with us. The house was spotless and very well appointed.
Anita
2016-11-05T00:00:00Z
This was the second time I've been to this amazing house. And believe me, it was better the second time around! The view from the balcony as I was using the bbq was just speechless! The place itself is sublime. Can't fault it at all. It was spacious, clean, and very modern. My friends loved every moment we were there and they said they'll be back themselves some day. Highly recommended it to everyone that wants an escape down south. The others themselves were very good! Responds to messages straight away, very helpful and even after the trip, still very helpful. Great communication with Glennis leading up to the trip, on the trip and after the trip. To sum up, i'll be back again soon
Thien
2016-06-20T00:00:00Z
Fantastic accommodation. The house is equipped with everything you need. The views are to die for, and the beach is only a 5 minute walk away. The house has a number of lounge areas where you can make the most of the sun, or just relax. We had 4 couples stay for 3 nights and had ample room for all. Everyone was so impressed with the house, and the standard of everything was luxury. Highly recommend, would go back tomorrow.
David
2015-12-01T00:00:00Z
Τύπος δωματίου
Ολόκληρο σπίτι/διαμέρισμα
---
Τύπος ιδιοκτησίας
Σπίτι
---
Άτομα
12
---
Υπνοδωμάτια
Sellicks Beach, Νότια Αυστραλία, Αυστραλία
A light and airy house in the heart of the Mclaren Vale wine producing area. Enjoy large views over farmland through to the ocean. Very Quiet spot ! Air Conditioning There are 3 Bedrooms: 2 Queen size beds, and 3 Singles in the third bedroom A light and airy house ! Large Deck and BBQ Modern Kitchen with Dishwasher Microwave Modern Laundry Large back lawn Sorry NO PETS as you will be next to a farm and the property is not fenced. Laundry 2 toilets
A light and airy house enjoying large views over farmland through to the ocean, with comfort and luxury and style. AIR CONDITIONING. You will have 3 bedrooms. 2 Queen size beds and 3 singles in the third bedroom. Modern kitchen with dish washer etc. Washing machine in laundry. Large bathroom with 2 man Spa. TV / video Under cover parking for 2 Large lawn out the back for the children to play. End of a no through road. Very quiet spot. Walk in wardrobe off master bedroom. Large bathroom with 2 man Spa. 2 toilets Modern Kitchen with dish washer/micra
You will be Sea and Vines area. Aldinga Central Shopping Mall only 10 mins away There are 2 large supermarkets, plus Chemist,newsagent,bakery,plus many other shops. You must go to the Willunga Market on Saturday mornings There is a fabulous local Deli down Sellicks Beach Road,on the water front.
Τύπος δωματίου
Ολόκληρο σπίτι/διαμέρισμα
---
Τύπος ιδιοκτησίας
Σπίτι
---
Άτομα
6
---
Υπνοδωμάτια
Sellicks Beach, Νότια Αυστραλία, Αυστραλία
This luxurious escape home has been designed with state-of-the-art facilities and is fully self contained, sleeping 12 people. Beach access across the road and you can drive onto the beach. Only 40 minutes drive from Adelaide, The Sandcastle is on the edge of the McLaren Vale wine region. The Sandcastle is the perfect retreat all year round and it also offers corporate retreat packages including serviced accommodation, transfers, winery tours, catering and a even a butler.
Τύπος δωματίου
Ολόκληρο σπίτι/διαμέρισμα
---
Τύπος ιδιοκτησίας
Σπίτι
---
Άτομα
12
---
Υπνοδωμάτια
Sellicks Beach, Νότια Αυστραλία, Αυστραλία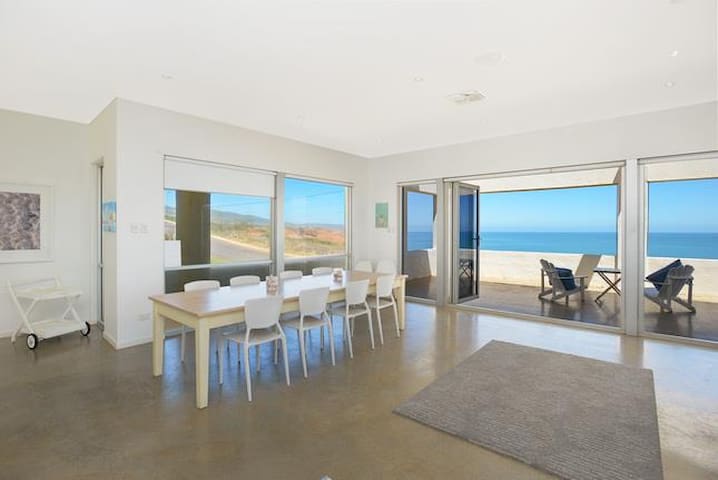 Spacious 2 bedroom Bungalow located on a 10 acres property with Sea and hill views, watch the sunset on the ocean facing veranda with your favourite bottle of bubbly. Comfortably fits 4 with 2 large bedrooms fitted with king beds, one king bed can be separated into 2 king singles. There is a pull out double sofa bed . Comes with a fully equiped kitchen, Spacious bathroom has large bath, toilet and rain shower head. Extra toilet in the laundry. Plenty of car parking, Towels and linens supplied. Stroll to the beach
Retreat from every day life situated on a coastline rural property
We think Aldinga Bay Bungalows has it all. A country feel of open space by the coast. With views of the beautiful rolling Sellicks hills, not far from shops and restaurants. Enjoy a day on the beach, pop up for a drink and enjoy the views at the Victory hotel. A short drive to Mclaren vale to enjoy some local wineries. Visit the Nan Hai pu Tuo temple at Sellicks hill. Located only an hour from Adelaide CBD.
Τύπος δωματίου
Ολόκληρο σπίτι/διαμέρισμα
---
Τύπος ιδιοκτησίας
Μπανγκαλόου
---
Άτομα
6
---
Υπνοδωμάτια
Sellicks Beach, Νότια Αυστραλία, Αυστραλία
A very cosy one bed room studio attached to the main house with a separate entry. the rooms comes with a complete kitchen, one bath room, 42 inches TV, CD recorder reverse cycle air conditioner one street away from the ocean.
Τύπος δωματίου
Ιδιωτικό δωμάτιο
---
Τύπος ιδιοκτησίας
Διαμέρισμα
---
Άτομα
2
---
Υπνοδωμάτια
Sellicks Beach, Νότια Αυστραλία, Αυστραλία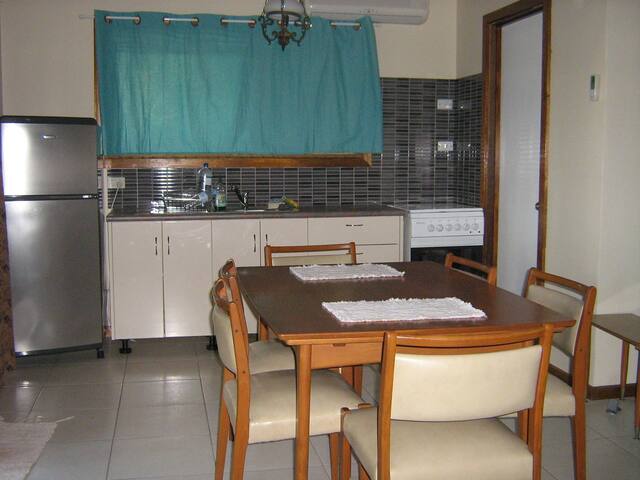 This two story home contains a front and rear balcony with ample front yard parking space and large backyard with grass, undercover BBQ area with fan. Sleeps 10 but can accommodate 12 comfortably. Short walk to beach. One street back from esplanade.
This two story home is excellent for entertaining a number of guests. With four bedrooms including: upstairs master bedroom (1 Double bed), 2 smaller bedrooms upstairs (bunk beds sleeping 4 people), master bedroom downstairs (1 double bed). 2 bathrooms with shower and toilet, laundry, billiards table, balcony with view and large backyard with under cover BBQ area. 2 minute walk to the beach and also can drive cars on to beach which makes for easier days spent relaxing.
The holiday house is situated in a friendly, peaceful beach side suburb. Surrounded by trees and green hills which can be viewed from kitchen window. Truly peaceful environment.
Jonathon is a great host, excellent communication and very welcoming. Nothing was hard about this at all. Would recommend for sure.
Paul
2016-09-05T00:00:00Z
Great place to stay. Close to the beach and very relaxing
Paul
2017-01-17T00:00:00Z
House was perfect for the weekend! It easily had enough beds for our group. All information was correct and contact with host was immediate. Super close to nice beaches as well. We all had a great time.
Michael
2015-11-09T00:00:00Z
The reservation was canceled 29 days before arrival. This is an automated posting.
Leigh
2015-02-05T00:00:00Z
We loved the beach, we loved the space in the house. Very clean , great family and friends house. Friendly and prompt communication. We will definitely try and stay again soon.
Justin
2017-01-15T00:00:00Z
Jonathan's place was perfect for our large group of 8. Everyone had their own space, the house was spacious and having 2 bathrooms was a big plus. Upstairs was cosy while downstairs there was a pool table where the young adults enjoyed a few games. The place was a quick 10 minute walk to the beach. Love that cars can drive down and cruise by the shore (might be depending on season). Less than an hour to Adelaide CBD. Minor hitch with the hot water service but we were able to sort it out quickly.
Elaine
2016-03-29T00:00:00Z
We needed a quiet weekend away and that was exactly what we got! Lovely house with all the facilities we needed (and the pool table was a bonus!) - the spiral staircase was a bit tight but we got the luggage up by the outside staircase so that was fine. We got rained out on our beach trip so spent most of our time indoors but it was cosy and nice. Jonathon was helpful and accommodating from the time we made the booking all the way to the end, and even offered to book us in for dinner and recommend local attractions.
Lianne
2015-01-11T00:00:00Z
Jonathon was great and very understanding host. We were fortunate to have such a hassle free stay during such a busy period. Would recommend. Accommodation was in top spot!
Amy
2016-01-17T00:00:00Z
Τύπος δωματίου
Ολόκληρο σπίτι/διαμέρισμα
---
Τύπος ιδιοκτησίας
Σπίτι
---
Άτομα
10
---
Υπνοδωμάτια
Sellicks Beach, Νότια Αυστραλία, Αυστραλία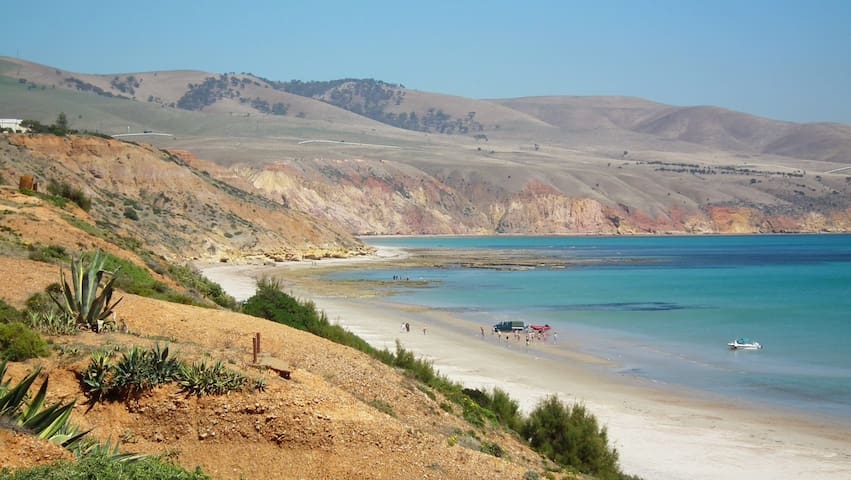 We'd love to welcome you to 'Sanbis Retreat', Aldinga Beach. We open our much loved home for guests to enjoy as much as we do. Our renovated & modern beach 'shack' is the perfect getaway retreat for families and couples. Only 2 min walk to beautiful Aldinga Beach and tranquil scrub lands. Perfect quiet location but still close to shops. Only a short drive to famous wine region, McLaren Vale.
Newly renovated, our warm and welcoming home is comfortable with lots of character! The 2 large available bedrooms sleep 5 people. The upstairs room has a King bed, ceiling fan, Aircon and balcony. The downstairs bedroom has a Queen and King single sofa bed. The Large open plan living area with 55inch tv has netfilx and foxtel! connected to a beautiful & well equipped kitchen (also has reverse cycle aircon with heating and cooling). Our huge lawned backyard with open deck/entertaining area is perfect for kids to play in while the adults relax on the deck! The bathroom/laundry has a wonderful, well pressured shower (temp controlled!) and also a washer and dryer.
We live in a quiet, peaceful neighbourhood with plenty to see and do. In summer and winter, the beach is a beautiful place to swim, walk and soak up the good vibes. We are also right near the Aldinga Scrub, a great place to walk and maybe even see a Kangaroo or two! We have a large park 200m up the road which is GREAT for kids, plenty of room to play or kick a ball, a playground and also a BMX track! A 15 minute drive will get you to Willunga, host to a wonderful local farmers market every Saturday morning. Full of local, yummy, organic produce not to be missed! There is also GREAT restaurants and cafes in Willunga :) The famous wine region of Mclaren Vale is only a short drive away, full of famous restaurants, cellar doors, wine tasting and festivals. We are only a 50 min drive from Adelaide, or a 10 minute drive (or bus) will get you to Seaford Train Station where you can catch the train to Adelaide City, and a short stroll to Adelaide Oval for the footy or cricket!
We had a long term stay at Krystal's while our house was under renovation. We have 3 small children, and even with all of them in one room it never felt crampt or that we were on top of each other. The house has a great flow to it, especially all the indoor/ outdoor areas. The large backyard was also a huge bonus for the kids to be able to run around and unwind. The house itself is very modern and well appointed (especially the kitchen and tea drawer
Matthew
2016-08-18T00:00:00Z
Accurate description of the house, Host was extremely helpful with offerings above and beyond what we expected. Great place to relax and regenerate. Appreciated the salt lamps around the house, keeps the energy nice and calm. Great kitchen + outdoor area. Thanks again!
Dani
2016-04-05T00:00:00Z
Krystal's place is really beautiful and well appointed; a real home away from home. We were in SA for a wedding in the McLaren Vale region and it's a great place to base yourself to access the wine region, the Fleurieu Peninsula and Adelaide. We didn't get to meet Krystal but the place is all set up for you when you get there. We had some dramas with the hot water system when it ran out of gas but Krystal was onto it quick smart! Would definitely love to come back and stay again in the summer time.
Mel
2016-10-15T00:00:00Z
What a great place for a few days of "R and R". Property was very clean and tidy and decor was appealing. It was a very easy property to relax in with comfy beds, warm, spacious living, great outdoor area (if weather had been conducive to sitting outside) and such a well equipped kitchen. All was very welcoming, with gifts of wine and choc on arrival, and the owners obvious pride in their home was evident. The property was well situated to the beach and in a quiet neighbourhood. We loved it!
Cate
2016-07-14T00:00:00Z
We loved our stay at Krystal's house in Aldinga. She was very easy to communicate with and the house was presented as described on the website. It's a relaxing space and we especially enjoyed chilling out on the couches in the outdoor area. The kitchen is very well equipped with everything you need e.g. large fridge with ice maker, entertainer's cooktop/oven and the range of tea and spices was an added bonus! The house is in a great location, only a short walk to the beach and 10min drive to the Willunga markets and McLaren Vale wineries. Hoping to come back another time!
Bill
2016-07-22T00:00:00Z
Krystal was very attentive and welcoming via all communications. When we first arrived at her wonderful place, you could Instantly feel at home. The place was very welcoming decorated with warm vibrant colours. The outdoor space was lovely and my little girls enjoyed following the lizard around the back yard whom was always around rustling through the leaves. Amenities were great and location even better. The beach was literally a 5 minute walk and the weather was amazing. We couldn't have asked for a more suited place for us. Thank you so much for having us stay at your wonderful Sanbis. We will be bac(URL HIDDEN)Phalla
Phalla
2016-11-21T00:00:00Z
Our family had a lovely stay in this beautiful home. The kitchen is huge! And the living area and outdoor decking area are spacious and both wonderful calming spaces to unwind. We hope to visit again in the future.
Belinda
2017-03-05T00:00:00Z
Sanbis Retreat was a lovely place to stay, Krystal has made a beautiful home with plenty of kitchen amenities and so many helpful hints for things to do. Sanbis Retreat was in the perfect location for going to the Willunga markets and visiting a few wineries in McLaren Vale. We had a lovely weekend, thank you so much!
Hayley
2016-06-06T00:00:00Z
Τύπος δωματίου
Ολόκληρο σπίτι/διαμέρισμα
---
Τύπος ιδιοκτησίας
Σπίτι
---
Άτομα
5
---
Υπνοδωμάτια
Aldinga Beach, Νότια Αυστραλία, Αυστραλία
Comfy one bedroom self contained ground floor apartment with lovely sea and sunset views over Snapper point. We are well placed to explore local wineries, amazing beaches, tempting restaurants, world renowned events and markets. You can laze away on the front verandah overlooking the sea with a cuppa or sipping wine, enjoying the sun and sunsets. Ideal accomodation so book it now!!!
Spacious, quiet, fully equipped 1 bedroom apartment on the seafront overlooking Snapper point.
Aldinga beach is the gateway to the Fleurieu peninsula with it's amazing beaches, some you can drive on, others for diving, surfing or swimming and all with breathtaking scenery. The region also boasts over 70 cellar doors of notable wineries, lots of periodic markets, farm gate fresh produce, quaint villages and regular outdoor musical concerts and festivals including Days On The Green, The Tour Down Under, Sea and Vines and the Almond Blossom weekend. Aldinga has an aerodrome for access to scenic flights (or to land your light plane!)
Friendly hosts, clean and spacious apartment right on the beach. Perfect for a comfortable and relaxing time!
Rene & Deje
2016-09-29T00:00:00Z
Our host arrived at our door shortly after we arrived to welcome us and ensure that everything was ok
Josella
2016-09-21T00:00:00Z
The place at Aldinga Beach was beautiful and exactly as described. With beautiful water views and easy access this place was exactly what we wanted for our stay. Close to all the things you need in the McLaren Vale wineries and not to far from Adelaide either.
Cameron
2016-07-07T00:00:00Z
I felt very welcome, it was home away from home clean and comfortable and nice surprise treats waiting for me.
Allison
2016-04-30T00:00:00Z
Just the ticket for a quiet hot summers day and night near the beach .
Linda
2017-02-08T00:00:00Z
Marianne's sunset apartment was just as described and we loved our mini-stay there. Very clean, very affordable with a great location to top it off! Will definitely be back...
Glen
2016-04-18T00:00:00Z
Marianne's place was lovely! Much bigger than I expected and the cleanliness was 5 stars ! Took the bikes that Marianne let us borrow for a ride along the beach trail. There was great food next door from Jimmie's takeaway and lots of friendly locals and other tourists around to chat to. Great value for a beautiful place to stay, I would love to return whenever I plan another trip to Aldinga.
Carrie
2017-02-27T00:00:00Z
John greeted us as we arrived and was very friendly and made us feel welcome. Marianne was great at communicating before our stay. The location and the apartment were great, couldn't have asked for more. Very comfortable (the bed is amazing) and no fuss process - perfect for a relaxing night away. Loved it! Will hopefully be back.
Emily
2016-08-14T00:00:00Z
Τύπος δωματίου
Ολόκληρο σπίτι/διαμέρισμα
---
Τύπος ιδιοκτησίας
Διαμέρισμα
---
Άτομα
2
---
Υπνοδωμάτια
Aldinga Beach, Νότια Αυστραλία, Αυστραλία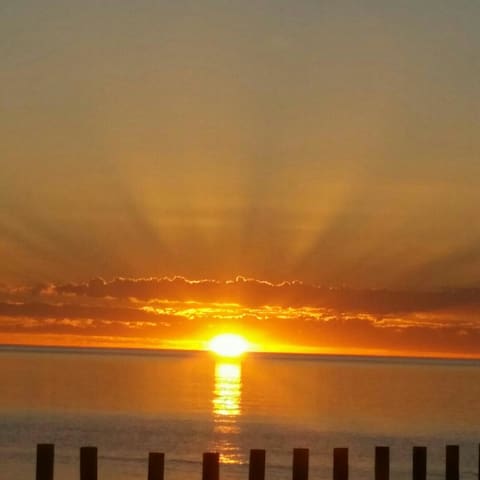 Very Pretty Cabin in a garden setting. Disability Friendly! 5min walk to magnificent coast line and Star Greece Restaurant. The best wineries in the region Close to shops and restaurants. Experience our Aussie nature.
Sip local wines as you relax on the cabins deck in a rattan lounge. Be totally independent or meet our family and friends and join in with us. Dine out, dine in or eat with us; we can help you. cooking facilities available. Come home as late as you like.
Our place is 5 minuets walk to the prettiest beach in Adelaide and the Star of Greece Restaurant. Enjoy a superb sunset walk along the esplanade or along the beach to Gull Rock or Snapper Point. Take a walk through the historic Old Port Willunga Town and along the linear Park. Most people here know one another and often stop to chat.
I highly recommend staying at Peter and Heather's cottage. It has easy access to the McLaren Vale wineries and is less than one block from the beautiful Port Willunga Beach and Star of Greece Restaurant. They are great people!
Brian
2017-03-09T00:00:00Z
Peter and Heather are great hosts. They were really helpful at giving us suggestions on what is around and they made us feel totally welcomed at there place The cabin in their back yard is very cute, cozy and private. Absolutely would stay again if I was in the area and would recommend to others.
Carey
2016-06-14T00:00:00Z
Beautiful cosy, quiet and comfortable cabin. Peter and Heather were very welcoming and accommodating. Lovely local breakfast.
Brooke
2016-11-15T00:00:00Z
I was met by Heather and later met Peter and their delightful dog, Mallee. It is so lovely to be able to take my dog with me on a trip and Topaz and I were made to feel very welcome. Peter and Heather are kind, friendly folk with a lovely, quiet home and they are respectful of guest's privacy. The cabin is delightful, a bit like a 'Tiny House', with all the comforts of home - I'm glad I found this special getaway in such a wonderful area.
Maureen
2016-10-19T00:00:00Z
Peter and Heather were very lovely and accommodating. The cabin was great, very nice and cosy, and they looked after us very well.
Madeleine
2016-06-06T00:00:00Z
Such a great place to stay! Perfectly located to enjoy and experience all that this part of the country has to offer. Peter & Heather were extremely friendly and helpful and went above and beyond in assisting us. They helped make our trip so great! Highly recommend.
Lewys
2016-04-26T00:00:00Z
If your looking for a location to commute within the Southern McLaren Vale wine region and some of the best beaches Adelaide has to offer this is it! Heather and Peter's cosy and comfortable cabin at Port Willunga is the perfect haven - well kept, very relaxing, affordable and walking distance to pristine Port Willunga and Aldinga Esplanades. We would love to stay here again. We thank our hosts for their warm, earthy hospitality. Kyp and Con
Kyparissia
2017-02-19T00:00:00Z
Hi guys. We had an awesome stay. Great to have some time to ourselves. You made us feel very welcome. I will pop in and say hi when im down that way and let ringo meet mallee. Thanks again.
Ryan
2016-10-09T00:00:00Z
Τύπος δωματίου
Ιδιωτικό δωμάτιο
---
Τύπος ιδιοκτησίας
Ξυλόσπιτο
---
Άτομα
2
---
Υπνοδωμάτια
Port Willunga, Νότια Αυστραλία, Αυστραλία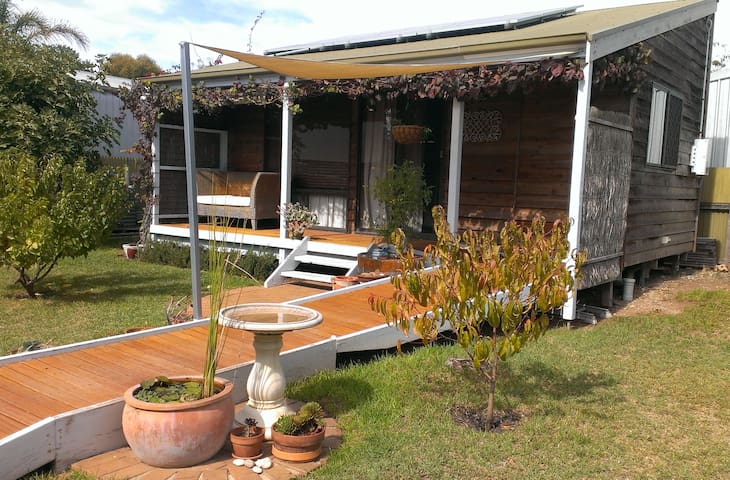 Peaceful semi-rural environment, on Fleurieu Peninsula in the Aldinga Arts-Eco Village. Beaches & wineries. QS bed, Very comfortable room, quiet creative home. Glorious South Australian beaches of Pt. Willunga & Aldinga Beach with unclad bathing at Maslins Beach, McLaren Vale wineries on your doorstep, Willunga Farmers Market. Tour Down Under passes by. Bike & kayak hire. Walk to cafes. Gay friendly. Character old township of Aldinga. Experience Eco-Village lifestyle. Book my place today!
Eco village lifestyle. Clean, green & gorgeous. Quiet private room with Queen size bed, and lovely outlook into veggie garden and village green. You will be welcomed with some home baked goodies and can relax with tea and coffee making facilities in your room. Fresh bathrobes, and quality bedding will add to your comfort. Continental breakfast included.
Very quiet and peaceful. Friendly community. Home grown fruit and veggies. Creative people. Beach on the doorstep (20 minute walk or 5 min drive). Great place for riding a bike, swimming, surfing, canoeing, wine drinking, farmers market, cafe, bakery. Enjoy the unique character of historic township of Aldinga. Walk to cafes, incredible Home Grain bakery, shops and beach. Great stop off point on the way to Kangaroo Island ferry.
Nice experience staying with Kathryn. It was a friendly, breezy atmosphere with a comfortable bed and an exceptionally clean home. Nestled within Aldinga eco village we got an inside peak at life within a village community. Breakfast was provided including some local bread, homemade jams and fruits from the community orchard too. Walking distance to the hub of Aldinga where there are a few real little gems to discover.
Amanda
2016-02-22T00:00:00Z
Lovely brand new modern house. Very relaxed style.
Raymond
2017-02-21T00:00:00Z
Great place to stay. Kathy is a friendly hostess who looks after you.
Elicia
2017-03-06T00:00:00Z
Kathy was very welcoming and very knowledgable and informative about the local area. Place was spotless with everything you would need for a comfortable stay. Best shortbread cook in the world! Yummy!! Kathy also did some mending for me while I was there! A great experience - wonderful quite area to explore.
Rosalind
2016-07-18T00:00:00Z
Kathy was a great hostess! We felt very warmly welcomed on arrival, despite being late In the evening. The room was fresh and very comfortable. There were wonderful freshly baked shortbread biscuits awaiting us! The spot itself is great, so close to McLaren Vale. The home had a great feel, I wish we could have stayed for longer! Thanks again Kathy :) Also great breakfast recommendation... we loved the chocolates
danielle
2015-11-07T00:00:00Z
Kathryn is a kind, warm and welcoming host and her home was a delightful haven for me to rest from my stressful working environment. She lives in a lovely community with friendly neighbors, and close to great cafes and shops, and a few minutes in the car to the beautiful beaches where I spent a good deal of my time. I would gladly stay at Kathryn's again and would highly recommend her place to others.
Anne
2016-03-30T00:00:00Z
Kathryn welcomed me into my room with a rose and yummy biscuits for afternoon tea with lovely china cups and saucers. I loved her home which had three outdoor spaces to sit, read or just rest, two places with an electric operated Vergola rooves to access sun or shade. I was free to wander around the Eco Village, the residents were very friendly. Also good to note, just a 5 minute walk takes you to cafes , a bakery,fishand chip shop ,organic grocer and a raw food cafe ,so all tastes are catered for. 1 went to stay with Kathryn to de-stress and left feeling very relaxed. thanks Kathy .
Margie
2015-10-19T00:00:00Z
I had a great stay with Kathryn! She was very accommodating and welcoming and the house was lovely and clean. Highly recommended. Thank you!
Matilda
2016-10-16T00:00:00Z
Τύπος δωματίου
Ιδιωτικό δωμάτιο
---
Τύπος ιδιοκτησίας
Σπίτι
---
Άτομα
2
---
Υπνοδωμάτια
Aldinga, Νότια Αυστραλία, Αυστραλία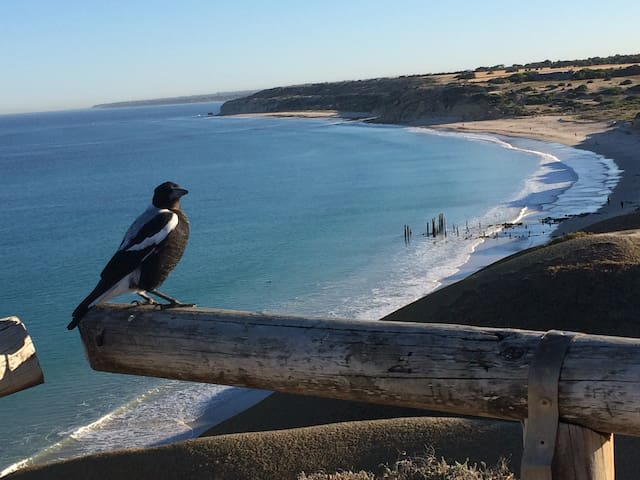 1

–

18

από

116 ενοικιαζόμενοι χώροι
Εισάγετε ημερομηνίες για να δείτε τις πλήρεις τιμές. Ισχύουν πρόσθετες χρεώσεις. Ενδέχεται να προστεθούν φόροι.
Χώροι σε κοντινή απόσταση: