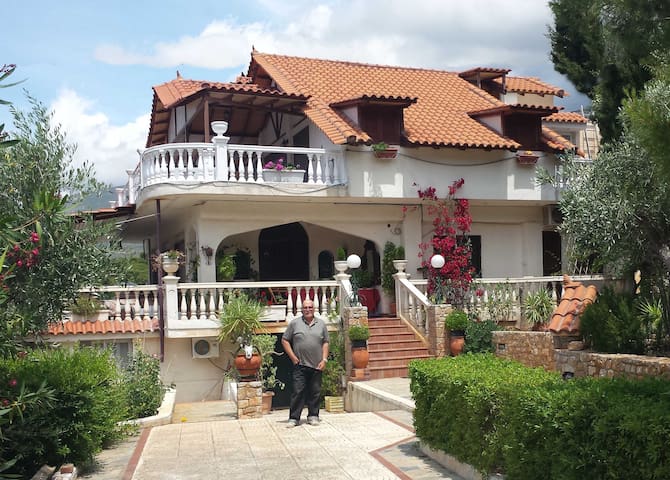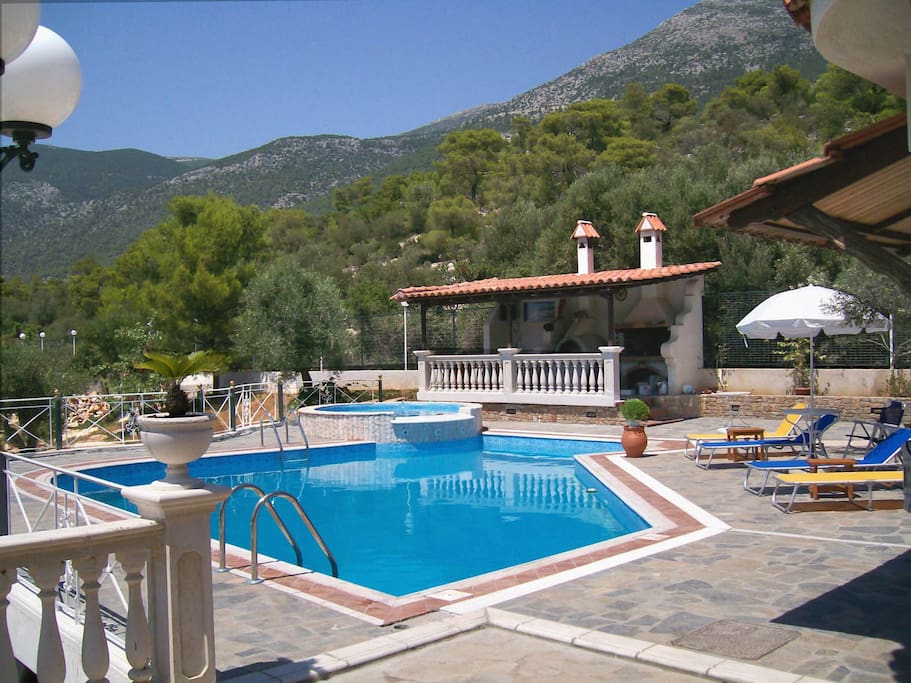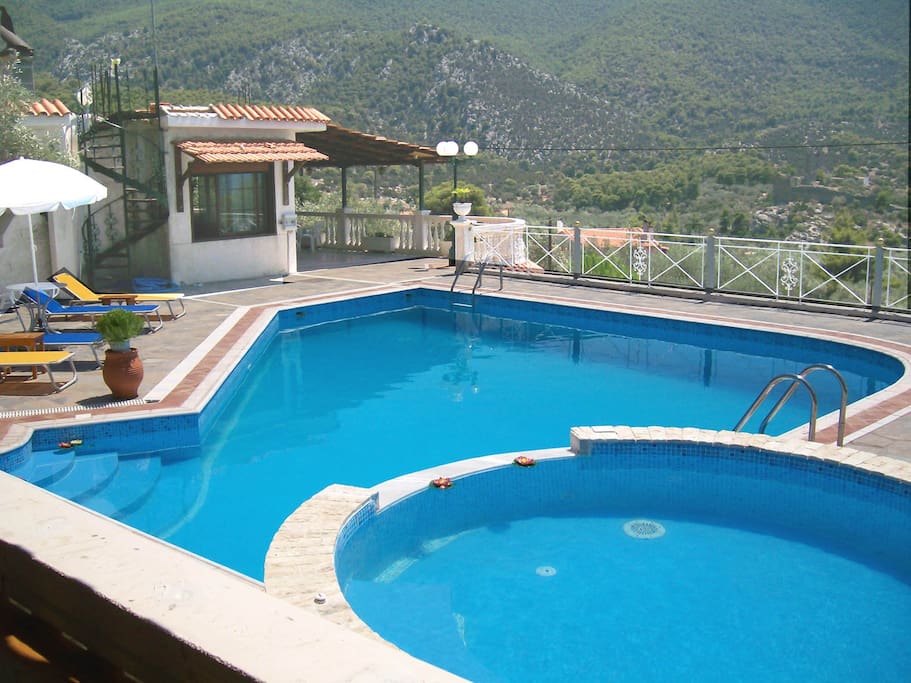 Ο χώρος μου είναι κοντά σε τέχνη και πολιτισμός, υπέροχη θέα, εστιατόρια και χώροι εστίασης και παραλία. Λόγοι που θα σας αρέσει ο χώρος μου: άνετο κρεβάτι, κουζίνα, άνετο περιβάλλον και η θέα.
Επικοινωνείτε πάντα μέσω της Airbnb
Για να προστατεύσετε την πληρωμή σας, μην μεταφέρετε ποτέ χρήματα και μην επικοινωνείτε έξω από την ιστοσελίδα ή την εφαρμογή της Airbnb.
Υπνοδωμάτιο 1
1 διπλό κρεβάτι, 1 καναπές
Υπνοδωμάτιο 2
1 διπλό κρεβάτι
Υπνοδωμάτιο 3
1 μονό κρεβάτι
Κοινόχρηστοι χώροι
2 καναπέδες-κρεβάτια
Η άφιξη πραγματοποιείται μετά τις 15:00
Αναχώρηση μέχρι τις 12:00
Ελάχιστη διαμονή 6 διανυκτερεύσεων
Toilet and Shower drains didn't work all times and were stinky. As they were connected to the bed room it was slightly smelly all night long. It's actually more than 1km to the beach. The internet is super-slow and not very reliable. Enough for occasional emails, but music streaming often wasn't possible. During night there often were dogs barking close by non-stop. Be prepared for loud 90's Techno or Greek Music Fri-Sun nights from the village. Also some kind of Pump/Filter for the pool was located next to the bedrooms and eating area - as it was active every two hours it was quite annoying. Aleko was around all time and tried to make sure we don't have to complain. At times we were missing some privacy due to that.
Απάντηση από τον/την Aleko:
This is the most extraordinary, exaggerating and stricking comment I ever read from a client ..not one good (URL HIDDEN) it possible ! Nothing but nothing they liked !! Not one good word about all that beauty around them , all that comfort, a suite of 4 rooms , a full equiped kitchen and BBQ, a swimming pool that they and their children enjoyed all the day during the whole two weeks and filled the place with joy and laughes and criess , all the information I tried to give them, all the toys and swings on a special green children's ground that their 3 children used to play ..they didn't like even ! Now about their complains, The shower drain did not work is because I found after they left girls hair gathered in the drain which was stoping the water from running ! The stinky smell they were smelling was because they left their used toilet paper in the bascet for tow weeks stinking there without throwing it occasionally which I discovered later and throw it by myself instead of them ! The distance to the sea in strait line is 300 m which you can observe the sea from the villa easily, while by car it is 500 m , but as they chose a far some how beach which was 1 km. ! Otherwise they had a car 500m more would not make a difference by driving ! About the internet , the moment they complained I asked the comunicating company to change the modem with a new one with higher speed which they did and I asked my guests if they are satisfied now and they respond by beter , but I realised that the lady + the man + 3 children which they watch micky mouse and movies most of the time, that makes 5 person using the internet on the same time + me sometimes ! By the way I was hearing their streaming music all day specially in the swiming pool area ! How then internet was not possible ! Now about the barking 2 dogs of the only two neighbours we have near us ! as the villa is in a very quite place and the dogs would bark only when somebody is passing throug at night which is very rare because there is no inhabitents around exept of those two neighbours and when they bark they give us a signal that somebody is outside and we feel safe! The Greek music they once heard was from a single wedding saterday night in the village, which is rarely happening in such ocasion ! The filter pump of the swimming pool I close it every night at 8 o'clock and put it on at 10 o'clock in the morning , and it works during the day every 2 hours , and I showed them the switch key to close it if they are disturbed any time during the day! Taking into consideration that they were out most of the day ! By the way..I never for example bothered them specialy while swimming or eating they were always left alone and if I changed words with them during they stay was not more than 3 times asking if they need new cheets or towels ! I feel very sad because they looked very happy and satisfied with the place and I liked them and I admired the children, I and my wife tried much to please them and that was theire attitude a disgrace !
---
Alekos home and the sleepy village of Porto Germeno (off season) was the perfect setting for a family holiday. Aleko and his lovely wife were accomodating far beyond expectations and did everything to make our stay easy and fun. Especially our daughters were pampered with toys, pool time and kindness. We even had some great time together with Aleko's wife's cute grand daughter and her very Pleasant father on the beach, at the pool and going out to dinner. We Can highly recommend staying at Alekos, if you are looking for A Real Greak experience and A host eager to please dinner.
Απάντηση από τον/την Aleko:
The family Henderson visited Porto Germeno at the end of May which was out of season and the village were still sleepy ! First and second days of their arrival was raining so we sugested to make a trip on their second day to visit Pssatha , the Corinthos canal and Corinthos old city also Loutraki city where they had lunch .. their day was half cloudy ! We became close friends with Anne and Jacob specially when our grand daughter Catherina came with her father and played and swimmed with Regitze their daughter which is of the same age. Glad they say that they enjoied their trip because we liked them so much and we tried to please them at the most , we were sad that they left after only a week ! They were one of our best clints we had !
---
Io e i miei 3 figli siamo stati ospitati una notte a casa di Akelo e sua moglie come tappa intermedia fra la visita a Delfi e quella a Micene. La villa è meravigliosa con piscina posizionata su una terrazza con stupenda vista sul golfo. I due host sono simpatici cordiali generosi e premurosi. Parlano diverse lingue e mi sembrava di conoscerli da sempre. Veramente splendidi: i due coniugi e la loro casa!
---
Εξερευνήστε άλλες επιλογές μέσα και γύρω από την/το Porto Germeno
Περισσότεροι χώροι διαμονής στην τοποθεσία Porto Germeno: