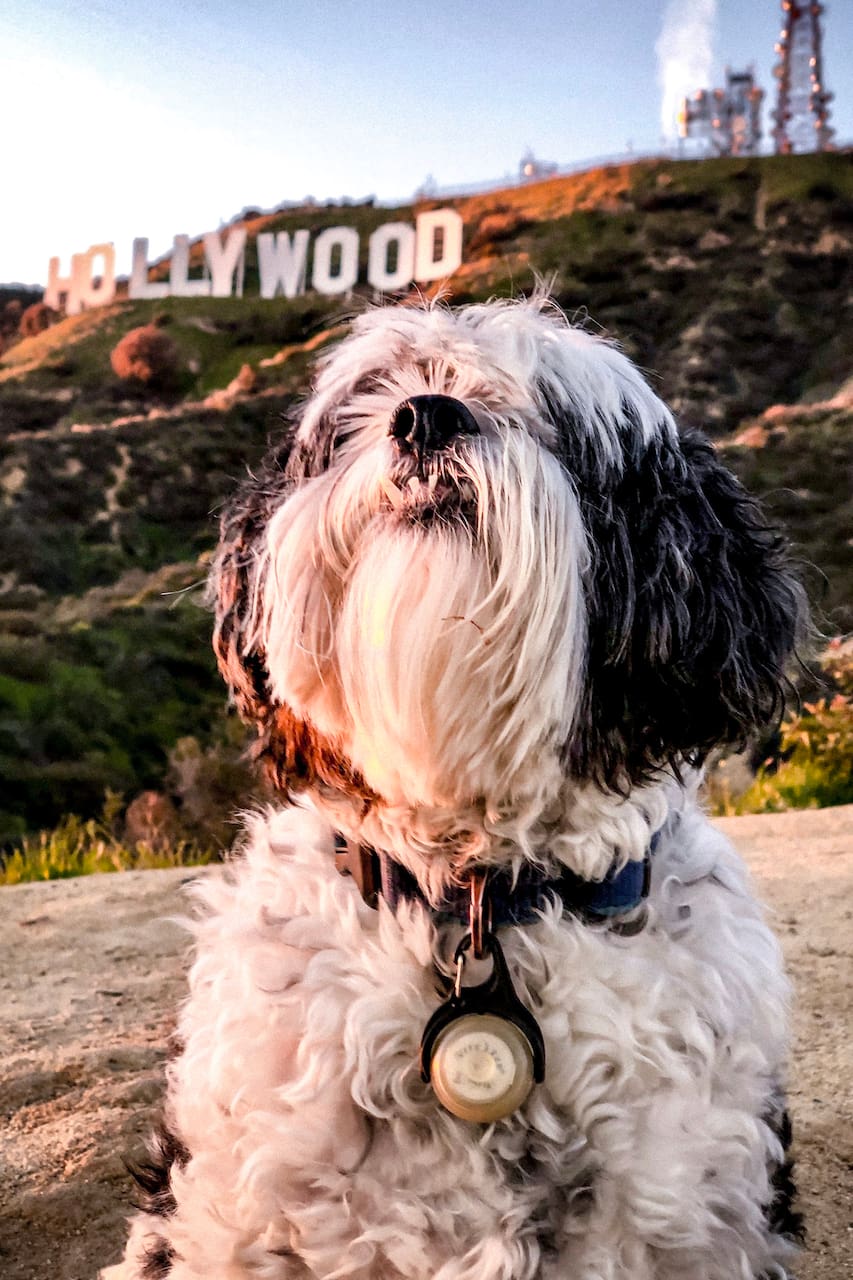 Sunset-Night Sign Hike + Photoshoot
Sunset-Night Sign Hike + Photoshoot
Duration:
3.5 ώρες συνολικά
Includes:
Ποτά, 1 εισιτήριο, Εξοπλισμός και Μεταφορά
Languages:
Προσφέρεται στα Αγγλικά

Πάνω από 800 άτομα αξιολόγησαν αυτήν την εμπειρία με 5 αστέρια.
Πληροφορίες για τον οικοδεσπότη σας
SO, YOU WANT TO SEE THE HOLLYWOOD SIGN...Well, my dog, Ziggy & I can not only see it from EVERY room in our house -- we live so close to it, we've hiked to, above & around it under EVERY conceivable condition. Which is how I know THE BEST way to experience the Hollywood Sign (& L.A.) is from ABOVE at NIGHT. Sure, it's great during the day, but, at night, it's akin to a religious experience. AND…
Reasons to do this hike: 1: You won't just see the Hollywood Sign, you will see the front, back, side and TOP of the Hollywood Sign. 2: No one takes better pictures of people with the sign. (It's true. See Instagram: @HiketheHollywoodSign) 3: Ziggy. Is there a better reviewed dog on AirBnB? (We think not.) 4: Free parking, wifi, restrooms and a place to store your stuff. (These things don't…
Τι άλλο πρέπει να γνωρίζετε
CHECK IN @ 6:30 PM HIKE STARTS @ 6:45 PM TOTAL HIKE TIME: 3 - 3.5 hours. Yes, you will be able to get pictures in front of the sign before it gets dark. After 6/2 our hike will begin @ 7:00 PM.
Drinks
Bottled Water Hiking uphill has been known to cause thirst.
Tickets
Great Photos After the hike, I'll send you a link to view and download (for free) all of the pictures I took that night.
Transportation
Parking, wi-fi, etc. With my house as base camp drivers will have parking and ride sharers won't have to carry their purses to the top.
Equipment
Flashlights These -- plus Ziggy, our fearless canine companion -- will help us find our way back in the dark.
Jacket/Sweatshirt (It can get cold after dark)
Good walking/hiking shoes (No flip flops)
Food (Optional) We'll have time to eat at the top.